astros
Wednesday, November 8, 2017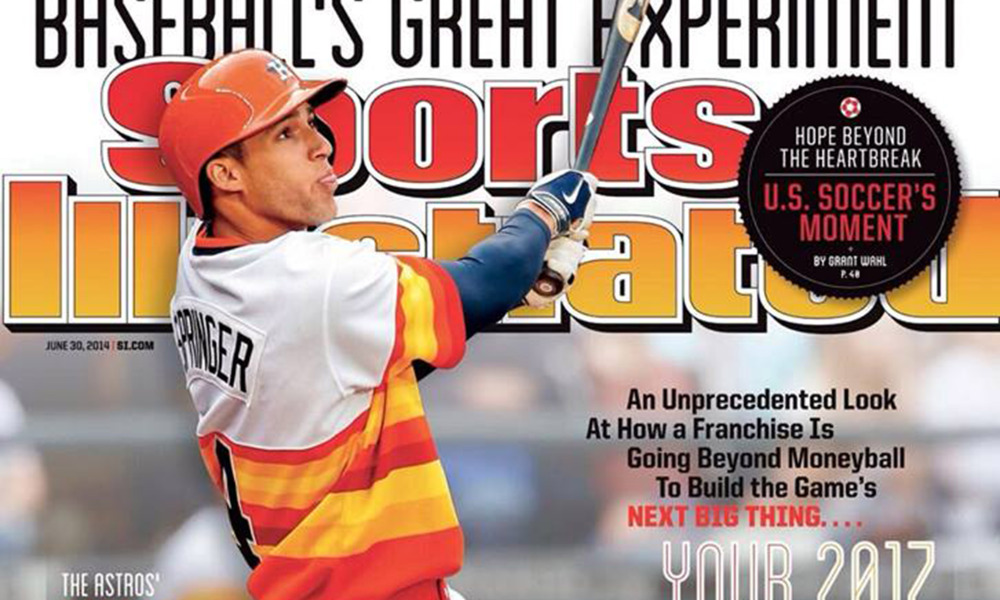 A couple of days late, but gotta shout out to Sports Illustrated for this INCREDIBLE cover!!!
Throw a cockroach in the column and HUNDREDS of people respond. Some want pictures, some want me to take action. Just filled out a survey from the hotel, you know the one where they ask you to rate everything from 1 to 10. Gave every question a 1 or a 2. Lets see if they respond. I'll keep you posted. But even if they offer me a freebie, I AIN'T going back.
Like a dope, forgot to post my Lions pick on Monday night in the newspaper column. It was posted on my website, but can not take credit for the W since all you ink hounds didn't see it. And that left me with a small -$60 worth of red ink for last week. And the grind continues.
And for those that are interested in the odds on a possible UFC matchup between Georges St-Pierre and Conor McGregor, we have GSP at -$140 and the Notorious at +$120.