chanukah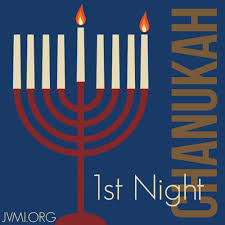 To all my friends & family that celebrate Chanukah...eat well & stay healthy...
And to those that do not, and are wondering why eight candles, here's a quick analogy to help you understand why eight days was a pretty YUGE deal...
Just imagine if your iPhone had less than 10% battery, and lasted for EIGHT days...a MIRACLE...just like Chanukah!!!
We're gonna have some fun and double up the BEST BETS. Kick it off with the Packers -14 points over Cards. Didn't let the double digit line scare me away from a best bet last week with the Patriots (bought it at -10) and not gonna let it scare me up in Cheese Land this week. Sure Green Bay is below sea level at 4-6-1, but Aaron Rodgers told us that he was gonna run the table again. He did it last time he made the promise, so why not again, starting against the sad-sack Arizona team. The Cardinals were destroyed by the Chargers last week, 45-10, and we're expecting a similar score this week. Why? Oh, we have reasons. The last time the Packers lost against a high profile team, 31-17 to the Patriots in week eight, they came back home against a lousy team the next week, the Dolphins, and breezed to a 31-12 victory. So, we're gonna go a little crazy. Not only will the Pack be, yup, my BEST BET BABY, but also doubling down and BEST BETTING the Cheeseheads in the first half. And would not protest if you wanted to parlay the BEST BETS!