final 444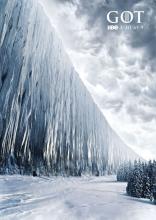 Las Vegas - Final Four Baabbbeee!!!
In the battle for Texas, and a spot in the championship game, we're gonna ride Baylor into the winner's circle. No offense to any of the teams at the Big Dance, but the Bears from Waco had a much tougher road to the Final Four than Houston. They beat Hartford (#16), Wisky (#9), Villanova (#5) and Arkansas (#3). Kelvin Sampson's Cougars beat Cleveland State (#15), Rutgers (#10), Syracuse (#11) and Oregon State (#12). ALL double digit seeds. NOT a single digit seed in the group. Now they face a #1, and it AIN'T gonna be pretty. If you look at the respective conferences where each team lives, it's quite evident that Baylor played MUCH tougher opposition. My old buddy Jeff Sagarin from USA Today rated the Big 12 at 84.28, just behind the Big Ten, while the American Athletic was rated at 77.81. Those ratings make perfect sense considering the Big 12 sent SEVEN teams to the Big Dance, while the American had only two. We like the way Houston plays defense, but playing against offensively challenged teams made life easier. NONE of the four opponents had an offense rated in the top 20. Baylor is rated NUMBER THREE!!! Totally understand that the Cougars are absolute BEASTS on the offensive glass, listed as the 2nd best in the country. But, we can tell you that the Bears from Waco are the 7th best offensive rebounding team in the nation. Gimme Baylor for the MONEY!!!
If you were not sitting at the Ecks & Bacon table yesterday, here's the late game.
HOLY DOUBLE DIGIT spread Batman. FOURTEEN POINTS in a Final Four game. It has been 25 years since there's been a two touchdown point spread at this stage and it was Kentucky -14 over Syracuse in the 1996 title game. The Wildcats failed to cover in a 76-67 victory, but Gonzaga is on another level. No one has come within 16 points of the Zags at the Dance. They beat Norfolk State 98-55 covering a 33 point spread. Eased past Oklahoma 87-71 as a 15.5 point favorite. Rocked Creighton 83-65 as a -12.5 point choice. Then sent USC back to Los Angeles posting an 85-66 W as an -8.5 point chalk. Now they get another Pac-12 team, and after looking over some past scores, the kids from the little city of Spokane (population 222,081) LOVE to play and BEAT anyone from L.A. (population 3,979,576), or, any team from the Conference of Champions. The Zags have not lost a game to the Pac-12 since 2015, and bring a 10-0 mark to this Final Four game. Yea, TEN & OH!!! They also bring the BEST offense in the entire country to Indy, and surprise, a top five defense as well according to KenPom. Gonzaga rates a 126.8 on offense and 88.0 on defense. The Bruins clock in at 116.2 on the offensive side, good for #13, while the defense is all the way down in the 45th slot at 94.2. We tried to get cute and grab USC at +9 in the last game, and while we made it only a lean, we still had to minus a few potatoes from the bank account. Not gonna do that in this spot. Sure, the -14 sounds like a ginormous hill to climb, but everyone thought that Alabama -9.5 against Ohio State in the National Championship football game was The Wall from The Game of Thrones. Of course, 'Bama crushed the Buckeyes, 52-24. But if you're looking for an all-in, both hands type wager, NOT here. Got the Zags going to the title tilt on Monday, but this is just a Leaning Tower of Pisa.
------------------------------------------------------------------
If you like the ponies, and need some side action while waiting for the hoops, my man, Martin Calia, has a hat trick for you...
Start with the Wood Memorial at Aqueduct. The Chad Brown trained Risk Taking is the 5/2 favorite off his win in the G3 Withers on February 6. I think he will be tough to beat, but I'm going with the lightly raced Prevalence. He is undefeated in two starts and although this is a huge step up in class, he has the pedigree ( Medaglia d'Oro) to get the mile and an eighth distance. Brendan Walsh trains this Godolphin owned colt and it seems all systems are go after the bullet work the other day in 47.3. Let's place a Benjamin across the board on # 6 Prevalence and a $5 exacta wheel 6 all.
Down to Lexington for the Blue Grass at Keeneland and we run smack dab into the undefeated Juvenile Champ, Essential Quality! He has two wins on this track, both G1s, and is the 3/5 favorite. Thinking he will be 5 for 5 after this race and probably the Derby favorite. Chad Brown sends Highly Motivated down from N.Y. as he probably didn't want to go up against his other two entries in the Wood. HM does own at track record at Keeneland at 6 1/2 furlongs but would have to improve immensely to beat the top pick. Gimme a Benjamin across the board on #4 Essential Quality and a $5 exacta, wheel #4 with all.
In the Santa Anita Derby, Bob Baffert sends out 5/2 favorite Medina Spirit and 10-1 shot Defunded. Spirit finished 2nd to his stablemate Life is Good, but doesn't have to contend with him since Good has been sidelined with an injury. Spirit also had a small throat procedure done but looks ok since he came back and worked a bullet on 3/22 going 5f in 59. He no doubt will try to go gate-to-wire but I'm going to take a shot at beating him today. My pick is #2 Dream Shake. This lightly raced son of Twirling Candy went from a MSW win to the G3 San Felipe were he finished third to Life is Good. That two turn race hopefully provides enough experience for this colt to move forward in his third lifetime race. Shake has been working up a STORM as he was clocked on 3/20 going 5f in a bullet 58.1, the best of 75 horses on that day. He then followed that work up on 3/27 going 5f in 59.4. Trainer Peter Eurton has a good one here and the bet is a Benjamin across the board on #2 Dream Shake and a $5 exacta, wheel #2 with all.