game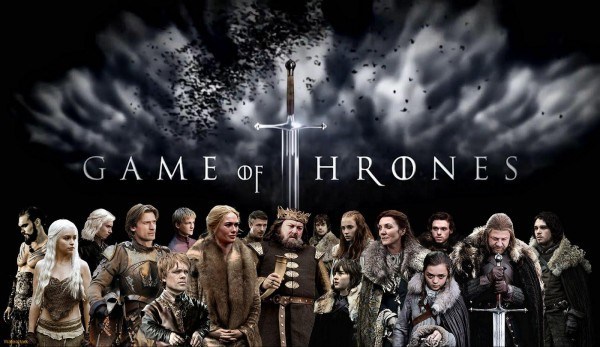 Tingling right now...
Just rewatched the entire season 7, and SO ready for the final go round...
And we might even make some money...
And, that's why this coming Sunday might be the GREATEST DAY EVER!!!
Not only is GOT kick off season 8, but we have four NBA playoff games, four NHL Stanley Cup games, soccer in the English Premier League, a full slate of MLB games, and my number one watch, the final day at the Masters...WOW!!!
Las Vegas - Step into the collective brain of the Tampa Bay Lightning with me. You just completed one of the EPIC seasons in NHL history. You won the President's Trophy, posted 128 points, lit the lamp 325 times, with a preposterous goal differential of +103. Yea, PLUS ONE HUNDRED THREE! You secured the #1 seed throughout the playoffs. You are playing the #8 seed. You played the Blue Jackets three times. You destroyed the Jackets in Florida, twice, 8-2 and 4-0. You whipped 'em in Ohio, 5-1. You outscored Columbus 17-3. Yea, SEVENTEEN to THREE! Sorry for screaming. Then you open up the playoffs with 3-0 rout in the first period. Then, you GO TO SLEEP! What? Yea, the Lightning left the building after the first period, and allowed the Jackets to storm back and roll to a 4-3 win. Ouch! That AIN'T gonna happen tonight. You're gonna have to pay a high price, and as Lou Christie said in his famous song way back in 1965, "Lightning is striking again." We'll just tweak the lyrics, and say, the Lightning will strike again and again and again and again!
Everyone has a take on the Game of Thrones. Here's mine, and I'm gonna make you money. So, who is gonna rule Westeros when the screen goes dark? Most of the other oddsmakers have Bran Stark as the favorite, followed by Jon Snow. NAH. You wanna really get all your nerd GOT friends in a tizzy. Check out this Ecks & Bacon prophecy. Bran is a THREE EYED RAVEN and they don't rule anything, they're just weird. My man Snow is gonna go back to the Nights Watch and help rebuild the wall. So, who Eck? Okay, got a call from one of my people at Dragonstone, can't reveal the name, and they told me that Daenerys Targaryen is pregnant with a little Jon Snow, or, Jane Snow. They have not picked out a name yet, but this IS the kid that is gonna crawl up on to the Iron Throne!!! And if you act now, you can get odds of 15/1 on the Snow/Danny bundle of joy.