kawhi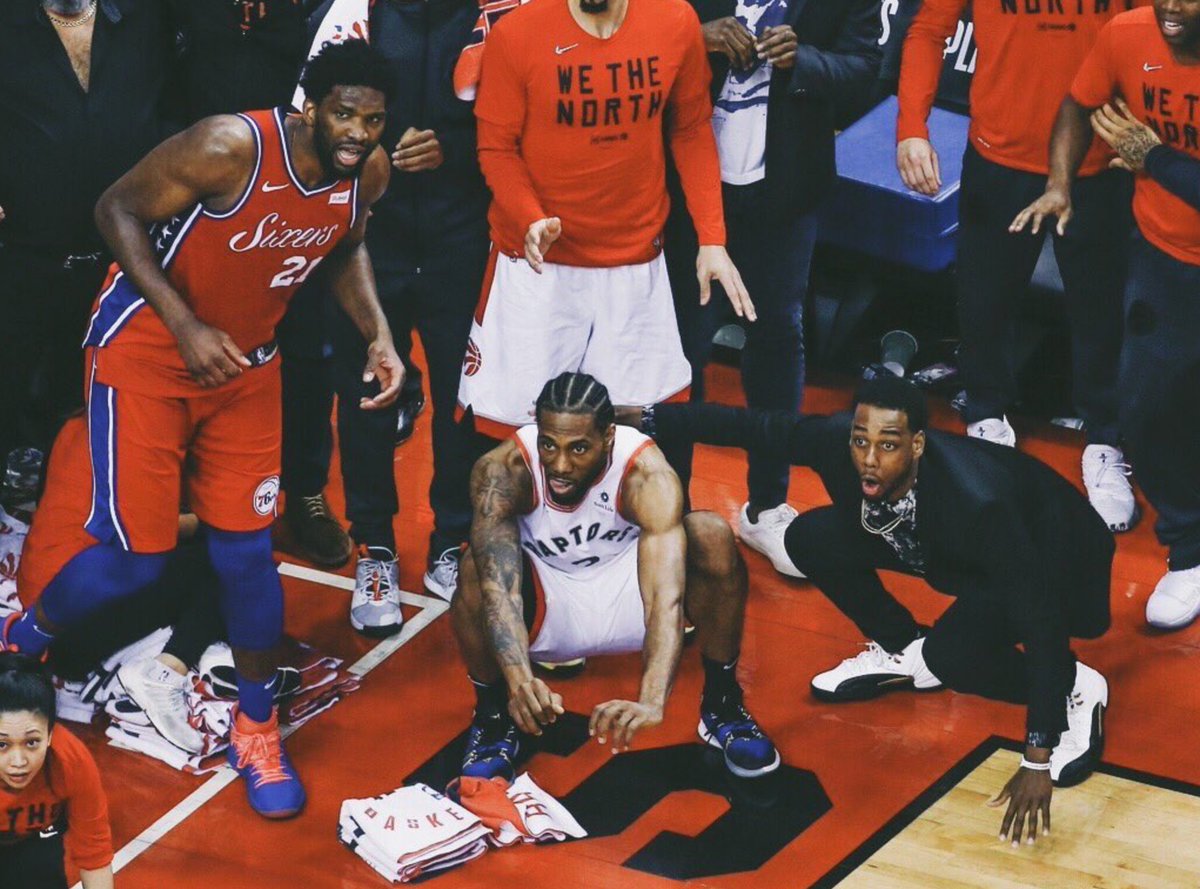 Don't know if you saw this particular picture of Kawhi's game winning buzzer beater, but it just might be one of the GREATEST sports shots EVER!!!
Las Vegas - Don't have to speculate about Kevin Durant 'cause he is OUT! Golden State is still a very healthy 7.5 or 8 point favorite depending on where you shop. Before jumping on a side, lets see what happened during the regular season. The first meeting was in Northern Cali and the Warriors (-1) smoked the Blazers, 125-97. The over/under total was posted at 218.5 and was an easy Over. Oh yea, KD played 38 minutes, scored 32 points, had 9 boards, 7 assists, 3 blocks and 2 steals. In the next game, GSW (-9) lost to Portland at home, 110-109, with the posted total of 227 going Under. KD played 42 minutes, scored 26 points, had 10 boards, 11 assists, 1 block and 1 steal. Quick turn around up in Portland two days later, the Dubs (-5) beat the Blaze, 115-105. The O/U total was 226.5 and went Under.
Of course you want some KD??? Gotcha. He played 34 minutes, scored 25 points, had just 2 boards, 5 assists, 1 block and 1 steal. In the final meeting in Portland, the Warriors (-2.5) took one on the chin, losing 129-107. The posted total was 235 and went Over. And of course KD. He played 33 minutes, scored 32 points, had 4 boards, 2 assists, 2 blocks and 0 steals. So, obviously, Durant is a YUGE factor, and without him, the Dubs are stretched a bit thin. However, we do remember that they won a ring WITHOUT KD back in 2014/15, so there's that. But GSW has been covering at an anemic pace, cashing only three tickets in the last nine outings. Tough call, but if we find a snowman, we'll take a bite plus the eight.
On the MLB board, we're on the Snakes in Arizona with Luke Weaver over the Pirates.