KD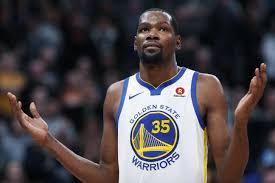 Las Vegas - Naturally, gotta throw down an either or. Either Kevin Durant plays, or, the Warriors GO HOME! As we type, KD is listed as questionable, and the line was sitting mostly at Toronto -2.5. We saw -3 here in Vegas at the Mirage, the Westgate and the Golden Nugget. Then spied a -3.5 at the Coast properties. Of course, we bought the dog, +3.5, at the Coasts.
Don't know what the line is gonna be by the time they get ready to tip, because apparently, the KD news is positive. Actually, just saw more movement in Vegas, with the line dropping down to pick'em, even -1 GSW at most books in town.
Up in Salt Lake City, and NOT sure which way to go...You're on your own...