kelly
Saturday, January 6, 2018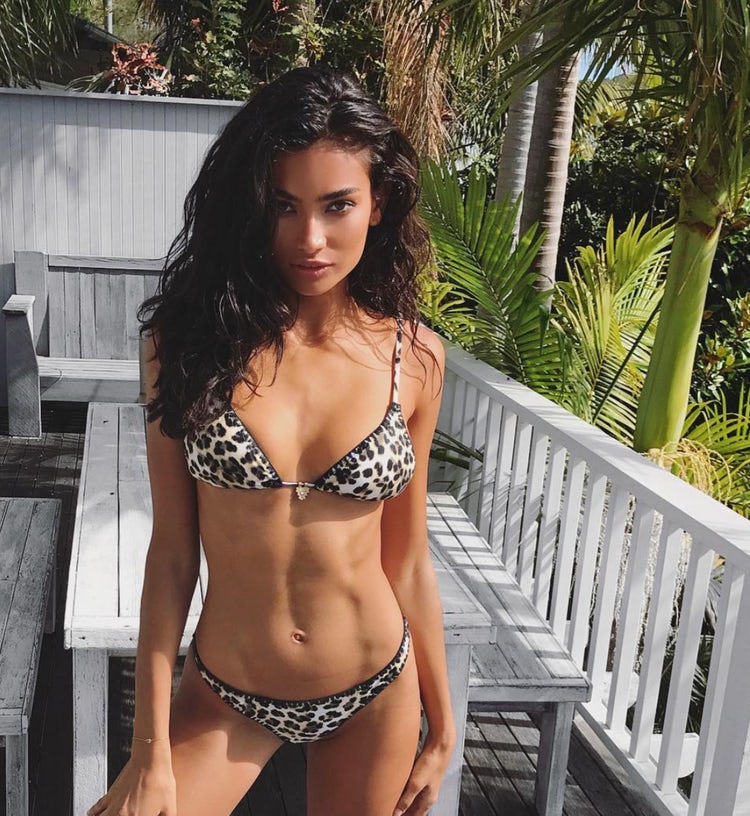 Would you say the bikini is a leopard pattern, or, more like a cheetah???
I'm ALL in on leopard!!!
Ready to rock the NFL playoffs, and in the early game, we're on the Titans at +9 points over the Chiefs. Looked at Kaycee's 4-0 stretch run, and they played only one team with a winning record, the Chargers. So, NOT impressed. Also dug into the Chiefs four game losing streak and noticed that mobile QBs, like Tyrod Taylor and Dak Prescott, gave Andy Reid's crew trouble. Say hello to Marcus Mariota, who is one of the MOST mobile QBs in the NFL. Then looked at the Titans last six games, and while the record was just 3-3, they didn't lose any of those six games by more than four points. Expecting Reid to be his usual conservative avatar, looking for K.C. to advance, but not by more than a TD.
In the late game, where all about the Rams -6 points over the Falcons. Throw out L.A.'s ugly 34-13 loss to the 49ers last week. They didn't play Jared Goff, Todd Gurley and Aaron Donald. That's Goff who has the BEST passer rating in the NFL since week nine. That's Gurley who, even though he sat last week, finished with 1,305 yards, second to Kareem Hunt by just 22 yards, but led the NFL in TDs with 19 (13 rushing and 6 receiving). Speaking of receiving, he caught 64 balls for 788 yards, and averaged ONLY 12.3 yards per catch. WHAT a weapon. Now please look at Atlanta's suddenly anemic offense, averaging just 17.6 points per game the last five times out, and the ugly road record, covering only one of the last six. You know what's coming, one thing left to say, This IS MY BEST BET BABY!