louvre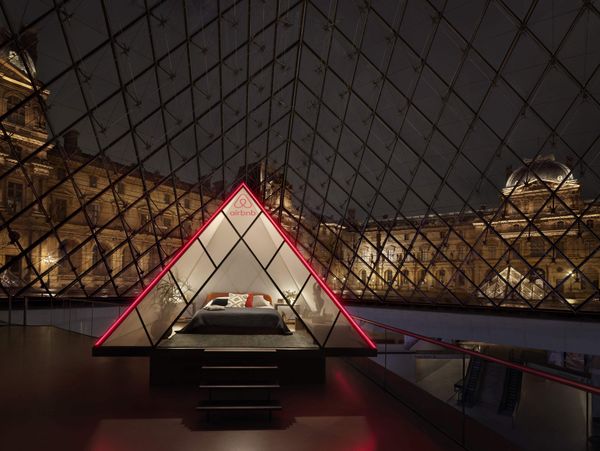 Might be gone for a few days...
I'll be sleeping in the pyramid...
Las Vegas - After cashing both tickets at the Final Four on Saturday, was thinking about just passing on the Championship Game. NAH. Gonna roll with Texas Tech and take the +1.5. Actually, there are a few of +1.5s still available at the Mirage, the Stations and South Point here in Vegas. If you like the offshore sportsbooks, Pinnacle, the Greek and 5Dimes are also at +1.5. Watched the Final Four with my son-in-law, who is not a basketball savant, and he asked what was up with Tech's defense. The only word I could respond with was...FEROCIOUS! Everyone talked about Michigan State's D and how tough they were, but the Red Raiders were the Spartans times TEN! Never stopped moving, switching and every time a Sparty had the ball, they were ALWAYS double-teamed. Didn't think they could keep it up for the entire game, but they did. Chris Beard used a seven man rotation, but I'm a little worried about Tariq Owens. The big man tweaked his ankle and while he is listed as probable, he might not be able to eat double digit minutes. And that could put a crimp in Tech's style, especially if they get in foul trouble. Another thing that worries me is the Cavaliers coming in with a GIGANTIC chip on their shoulder. They've been on the revenge tour since the tournament started, trying to wash away the horrible taste of last year when they were the FIRST EVER #1 seed to get bounced by a #16 seed. And now, everybody's all like, the Cavs got lucky against Auburn, the refs were blind, they shoulda never won. You know what they say about a wounded/disrespected animal. So, you can see I'm conflicted. Not gonna step out too big on this game, and gonna look REAL close at the Owens ankle when they warmup. If he is running free, it's guns up with the Raiders, but if he's limping around, then we might take out the saber and roll with the Cavs. It's a game time decision baby.
PLZ hit me on Twitter, @vegasvigorsih, for the final answer...
Here are your updated spread stats.
Virginia's overall spread log sits at 25-12, 15-6 on the road and 23-12 as a favorite.
Texas Tech's overall spread log sits at 20-16-1, 12-7 on the road and 5-3 as an underdog.