monika
Sunday, September 10, 2017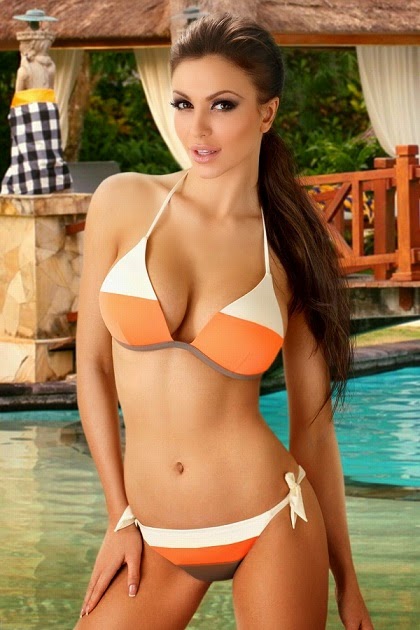 Monika is Polish, and I really don't have any jokes...
But I do have 5 picks for the Westgate SuperContest out here in Vegas, that will put ONE MILLION in my bank account...
Jets, Lions, Steelers, Saints, Chargers...
How LOW can you go? In my 30+ years of talking to you crazy, wonderful, amazing readers, let me say something I have NEVER said. There is an NFL team that has an over/under total of 3.5 wins for the season. And, yes it's the Jets. EMBARRASSING is TOO kind a word. And you know that the SHAMEFUL over/under total has filtered back to the New York locker room, and will have the Green ready to rumble. But Buffalo as a NINE point favorite? REALLY. QB Tyrod Taylor is coming off a concussion, and even when his head is clear, he AIN'T much. The Jets beat the Bills twice last season, 37-31 up in Buffalo as a +1.5 point dog, and 30-10 in Jersey as a +3.5 point dog. Don't think I've seen the Buffs favored by this much since Jim Kelly and his crew came up short in four Super Bowls. As always, only one thing left to say, and you know what it is. Jets +9 points over the Bills IS my BEST BET BABY!!!
Don't think that Kevin Anderson will stop the Rafa Nadal train, but at +$600, it's worth a quarter ($25). And check me out on Twitter, @vegasvigorish, for any late stuff.
----------------------------------------------------
*Odds to win Super Bowl LII*
----------------------------------------------------
Team * Open * Current*
----------------------------------------------------
Patriots * 4/1 * 4/1*
Packers * 8/1 * 8/1*
Seahawks * 10/1 * 10/1*
Steelers * 10/1 * 10/1*
Falcons * 12/1 * 12/1*
Cowboys * 12/1 * 12/1*
Raiders * 15/1 * 15/1*
Giants * 20/1 * 20/1*
Panthers * 22/1 * 22/1*
Chiefs * 22/1 * 22/1*
Broncos * 25/1 * 25/1*
Cardinals * 25/1 * 25/1*
Vikings * 30/1 * 30/1*
Texans * 30/1 * 30/1*
Buccaneers * 35/1 * 35/1*
Titans * 35/1 * 35/1*
Eagles * 40/1 * 40/1*
Ravens * 40/1 * 40/1*
Washington * 50/1 * 50/1*
Colts * 50/1 * 50/1*
Saints * 50/1 * 50/1*
Lions * 50/1 * 50/1*
Bengals * 50/1 * 50/1*
Chargers * 60/1 * 60/1*
Dolphins * 60/1 * 60/1*
Jaguars * 75/1 * 75/1*
Bills * 80/1 * 80/1*
Bears * 100/1 * 100/1*
Rams * 150/1 * 150/1*
49ers * 200/1 * 200/1*
Browns * 200/1 * 200/1*
Jets * 300/1 * 300/1*
----------------------------------------------------
*Odds to win the NFC Championship*
----------------------------------------------------
Team * Open * Current*
----------------------------------------------------
Packers * 5/1 * 5/1*
Seahawks * 6/1 * 6/1*
Falcons * 6/1 * 6/1*
Cowboys * 6/1 * 6/1*
Giants * 10/1 * 10/1*
Panthers * 12/1 * 12/1*
Cardinals * 12/1 * 12/1*
Vikings * 15/1 * 15/1*
Buccaneers * 18/1 * 18/1*
Eagles * 20/1 * 20/1*
Washington * 25/1 * 25/1*
Saints * 25/1 * 25/1*
Lions * 25/1 * 25/1*
Bears * 50/1 * 50/1*
Rams * 60/1 * 60/1*
49ers * 100/1 * 100/1*
----------------------------------------------------
*Odds to win the AFC Championship*
----------------------------------------------------
Team * Open * Current*
----------------------------------------------------
Patriots * 2/1 * 2/1*
Steelers * 5/1 * 5/1*
Raiders * 8/1 * 8/1*
Chiefs * 10/1 * 10/1*
Broncos * 12/1 * 12/1*
Texans * 15/1 * 15/1*
Titans * 18/1 * 18/1*
Ravens * 20/1 * 20/1*
Colts * 25/1 * 25/1*
Bengals * 25/1 * 25/1*
Chargers * 30/1 * 30/1*
Dolphins * 30/1 * 30/1*
Jaguars * 40/1 * 40/1*
Bills * 50/1 * 50/1*
Browns * 100/1 * 100/1*
Jets * 150/1 * 150/1*
----------------------------------------------------
*Odds to win the NFC East*
----------------------------------------------------
Team * Open * Current*
----------------------------------------------------
Cowboys * 8/5 * 8/5*
Giants * 9/5 * 9/5*
Eagles * 3/1 * 3/1*
Washington * 5/1 * 5/1*
----------------------------------------------------
*Odds to win the NFC North*
----------------------------------------------------
Team * Open * Current*
----------------------------------------------------
Packers * 1/2 * 1/2*
Vikings * 3/1 * 3/1*
Lions * 6/1 * 6/1*
Bears * 25/1 * 25/1*
----------------------------------------------------
*Odds to win the NFC South*
----------------------------------------------------
Team * Open * Current*
----------------------------------------------------
Falcons * 3/2 * 3/2*
Panthers * 2/1 * 2/1*
Buccaneers * 7/2 * 7/2*
Saints * 9/2 * 9/2*
----------------------------------------------------
*Odds to win the NFC West*
----------------------------------------------------
Team * Open * Current*
----------------------------------------------------
Seahawks * 1/3 * 1/3*
Cardinals * 5/2 * 5/2*
Rams * 20/1 * 20/1*
49ers * 40/1 * 40/1*
----------------------------------------------------
*Odds to win the AFC East*
----------------------------------------------------
Team * Open * Current*
----------------------------------------------------
Patriots * 1/10 * 1/10*
Dolphins * 8/1 * 8/1*
Bills * 15/1 * 15/1*
Jets * 50/1 * 50/1*
----------------------------------------------------
*Odds to win the AFC North*
----------------------------------------------------
Team * Open * Current*
----------------------------------------------------
Steelers * 1/2 * 1/2*
Ravens * 7/2 * 7/2*
Bengals * 3/1 * 3/1*
Browns * 50/1 * 50/1*
----------------------------------------------------
*Odds to win the AFC South*
----------------------------------------------------
Team * Open * Current*
----------------------------------------------------
Texans * 3/2 * 3/2*
Titans * 2/1 * 2/1*
Colts * 7/2 * 7/2*
Jaguars * 11/2 * 11/2*
----------------------------------------------------
*Odds to win the AFC West*
----------------------------------------------------
Team * Open * Current*
----------------------------------------------------
Raiders * 2/1 * 2/1*
Chiefs * 5/2 * 5/2*
Broncos * 3/1 * 3/1*
Chargers * 4/1 * 4/1*
----------------------------------------------------
*Total Regular Season Wins*
----------------------------------------------------
Team * * Over/Under*
----------------------------------------------------
Patriots * * 11.5*
Seahawks * * 10.5*
Steelers * * 10.5*
Packers * * 10.5*
Falcons * * 10.0*
Cowboys * * 9.5*
Raiders * * 9.5*
Chiefs * * 9.5*
Panthers * * 9.0*
Giants * * 8.5*
Ravens * * 8.5*
Titans * * 8.5*
Eagles * * 8.5*
Texans * * 8.5*
Bengals * * 8.5*
Broncos * * 8.5*
Saints * * 8.5*
Vikings * * 8.5*
Buccaneers * * 8.5*
Colts * * 8.0*
Cardinals * * 8.0*
Lions * * 8.0*
Washington * * 7.5*
Chargers * * 7.5*
Dolphins * * 7.5*
Bills * * 6.5*
Jaguars * * 6.5*
Rams * * 5.5*
Bears * * 5.5*
49ers * * 4.5*
Browns * * 4.5*
Jets * * 3.5*
----------------------------------------------------