morton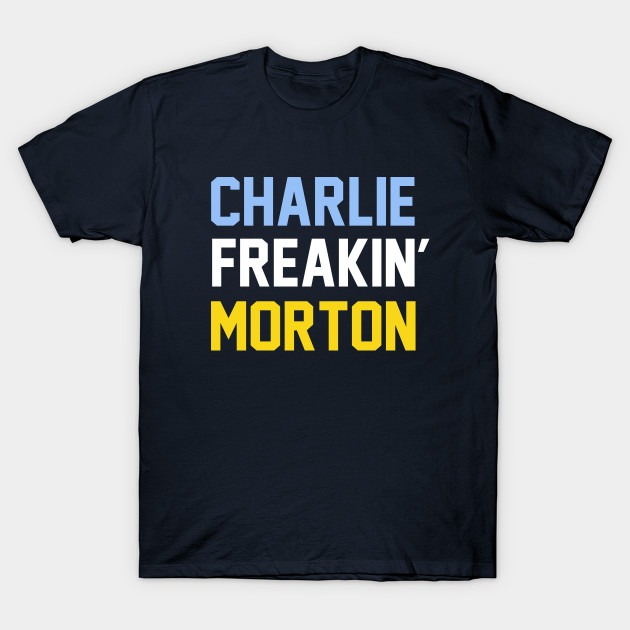 Las Vegas - Gotta roll out an either or for you. If Tampa lost to Houston last night, we would come back with the Rays if Charlie Morton is on the hill. Most of you know that Morton was on the Astros in 2017 and picked up a ring. Then Charlie took his talents to Tampa, and beat Houston once in the regular season and once in the playoffs in 2019. Speaking of the playoffs, Mr. Morton, or 'Ground Chuck' as they used to call him back in Pittsburgh, has been given a new name for his work in the post-season the last two years. How about three starts, 15 innings, 2 earned runs, for a SKINNY 1.20 ERA. Throw in 19 Ks over 15 frames and you'll figure out why his nickname is similar to the one the folks in Boston hung on Bucky Dent and Aaron Boone. Expecting Houston to send Lance McCullers to the mound, and that could be a problem. He missed all of 2019 and only pitched 55 innings this season, with an ordinary 3-3 record and a 3.93 ERA. Then we looked at his only start in the playoffs against the A's and it was kinda pathetic. He was ROCKED for 8 hits and 4 earned runs in just 4 innings of work. YUCH! Love Morton against McCullers and would push a large bunch of chips into the middle of the table. But if Houston goes in another direction, we would still roll with the Rays, just lighten the wager.
In the NLCS, we're leaning to Walker 'Blister' Buehler in the opener against Atlanta. Why Blister? Buehler has been dealing with an ugly blister on the index finger of his right hand. It limited him to just 11.2 innings in the last three outings of the regular season, and two four inning starts in the playoffs. If Walker was 100%, this would be a no-brainer bet on the Dodgers, but he ain't. However, the good news is, he is being treated by L.A. assistant trainer and blister EXPERT, Yosuke 'Possum' Nakajima. Naturally, I was curious about the 'Possum,' and found out that he's been with the Dodger organization for 18 years. Also found out that Nakajima has a masters degree from Long Beach State, and attended Chuo University in Tokyo, where he earned a bachelors degree in Physics. Not sure where 'Possum' came from, but we're still digging!
Gonna take a pass on the Saints/Chargers game because of numerous injuries on both sides, most importantly, New Orleans SUPERSTAR WR, Michael Thomas, who is out.
------------------------------------------------------------------