spalsh
Wednesday, September 6, 2017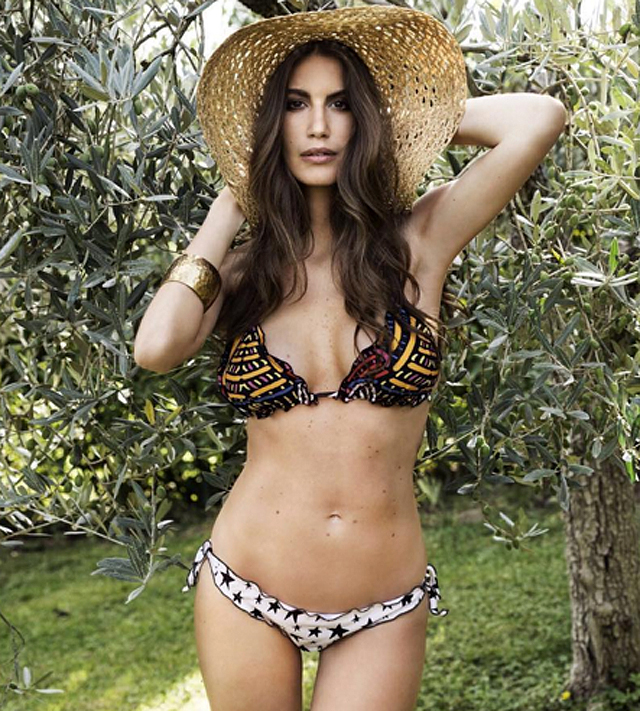 Colors are a little crazy, but LOVE the HAT!!!
BANG! The WISE GUYS in Vegas have hit the sportsbooks, HARD. And it's the Oregon/Nebraska game. They busted some YUGE bucks on the Ducks, sorry for the unintentional rhyme, driving the line from an open of Oregon -9 all the way up to -14. Of course, a FIVE point middle is looking VERY attractive as well.
Gonna make an early pop on Hawaii at +23.5 points against UCLA, and probably buy the hook to make it 24.
Cheaters CHEAT! The Red Sox were trying to steal signs from the Yankees. BIG surprise. Must be something in the water up in Boston. Or, Bill Belichick is now working for the Red Sox. But they're gonna have a tough time trying to DEFLATE the FREAKIN' baseballs!
Staying with baseball, got the Reds over the Brewers tonight. Totally get that Milwaukee is fighting for a wild card, and Cincy is out of it, but have you seen Matt Garza's numbers for the Brew Crew. Looking at his last five outings, Garza has been pummeled for 31 hits and 22 earned runs over a 21 inning stretch, which makes for a BLOATED 9.43 ERA. So, he's giving up almost a hit and a half per inning, a smidge over a run per inning, and has a 1-5 record on the road. Gotta throw down on Cincy.
----------------------------------------------------
*Odds to win Super Bowl LII*
----------------------------------------------------
Team * Open * Current*
----------------------------------------------------
Patriots * 4/1 * 4/1*
Packers * 8/1 * 8/1*
Seahawks * 10/1 * 10/1*
Steelers * 10/1 * 10/1*
Falcons * 12/1 * 12/1*
Cowboys * 12/1 * 12/1*
Raiders * 15/1 * 15/1*
Giants * 20/1 * 20/1*
Panthers * 22/1 * 22/1*
Chiefs * 22/1 * 22/1*
Broncos * 25/1 * 25/1*
Cardinals * 25/1 * 25/1*
Vikings * 30/1 * 30/1*
Texans * 30/1 * 30/1*
Buccaneers * 35/1 * 35/1*
Titans * 35/1 * 35/1*
Eagles * 40/1 * 40/1*
Ravens * 40/1 * 40/1*
Washington * 50/1 * 50/1*
Colts * 50/1 * 50/1*
Saints * 50/1 * 50/1*
Lions * 50/1 * 50/1*
Bengals * 50/1 * 50/1*
Chargers * 60/1 * 60/1*
Dolphins * 60/1 * 60/1*
Jaguars * 75/1 * 75/1*
Bills * 80/1 * 80/1*
Bears * 100/1 * 100/1*
Rams * 150/1 * 150/1*
49ers * 200/1 * 200/1*
Browns * 200/1 * 200/1*
Jets * 300/1 * 300/1*
----------------------------------------------------
*Odds to win the NFC Championship*
----------------------------------------------------
Team * Open * Current*
----------------------------------------------------
Packers * 5/1 * 5/1*
Seahawks * 6/1 * 6/1*
Falcons * 6/1 * 6/1*
Cowboys * 6/1 * 6/1*
Giants * 10/1 * 10/1*
Panthers * 12/1 * 12/1*
Cardinals * 12/1 * 12/1*
Vikings * 15/1 * 15/1*
Buccaneers * 18/1 * 18/1*
Eagles * 20/1 * 20/1*
Washington * 25/1 * 25/1*
Saints * 25/1 * 25/1*
Lions * 25/1 * 25/1*
Bears * 50/1 * 50/1*
Rams * 60/1 * 60/1*
49ers * 100/1 * 100/1*
----------------------------------------------------
*Odds to win the AFC Championship*
----------------------------------------------------
Team * Open * Current*
----------------------------------------------------
Patriots * 2/1 * 2/1*
Steelers * 5/1 * 5/1*
Raiders * 8/1 * 8/1*
Chiefs * 10/1 * 10/1*
Broncos * 12/1 * 12/1*
Texans * 15/1 * 15/1*
Titans * 18/1 * 18/1*
Ravens * 20/1 * 20/1*
Colts * 25/1 * 25/1*
Bengals * 25/1 * 25/1*
Chargers * 30/1 * 30/1*
Dolphins * 30/1 * 30/1*
Jaguars * 40/1 * 40/1*
Bills * 50/1 * 50/1*
Browns * 100/1 * 100/1*
Jets * 150/1 * 150/1*
----------------------------------------------------
*Odds to win the NFC East*
----------------------------------------------------
Team * Open * Current*
----------------------------------------------------
Cowboys * 8/5 * 8/5*
Giants * 9/5 * 9/5*
Eagles * 3/1 * 3/1*
Washington * 5/1 * 5/1*
----------------------------------------------------
*Odds to win the NFC North*
----------------------------------------------------
Team * Open * Current*
----------------------------------------------------
Packers * 1/2 * 1/2*
Vikings * 3/1 * 3/1*
Lions * 6/1 * 6/1*
Bears * 25/1 * 25/1*
----------------------------------------------------
*Odds to win the NFC South*
----------------------------------------------------
Team * Open * Current*
----------------------------------------------------
Falcons * 3/2 * 3/2*
Panthers * 2/1 * 2/1*
Buccaneers * 7/2 * 7/2*
Saints * 9/2 * 9/2*
----------------------------------------------------
*Odds to win the NFC West*
----------------------------------------------------
Team * Open * Current*
----------------------------------------------------
Seahawks * 1/3 * 1/3*
Cardinals * 5/2 * 5/2*
Rams * 20/1 * 20/1*
49ers * 40/1 * 40/1*
----------------------------------------------------
*Odds to win the AFC East*
----------------------------------------------------
Team * Open * Current*
----------------------------------------------------
Patriots * 1/10 * 1/10*
Dolphins * 8/1 * 8/1*
Bills * 15/1 * 15/1*
Jets * 50/1 * 50/1*
----------------------------------------------------
*Odds to win the AFC North*
----------------------------------------------------
Team * Open * Current*
----------------------------------------------------
Steelers * 1/2 * 1/2*
Ravens * 7/2 * 7/2*
Bengals * 3/1 * 3/1*
Browns * 50/1 * 50/1*
----------------------------------------------------
*Odds to win the AFC South*
----------------------------------------------------
Team * Open * Current*
----------------------------------------------------
Texans * 3/2 * 3/2*
Titans * 2/1 * 2/1*
Colts * 7/2 * 7/2*
Jaguars * 11/2 * 11/2*
----------------------------------------------------
*Odds to win the AFC West*
----------------------------------------------------
Team * Open * Current*
----------------------------------------------------
Raiders * 2/1 * 2/1*
Chiefs * 5/2 * 5/2*
Broncos * 3/1 * 3/1*
Chargers * 4/1 * 4/1*
----------------------------------------------------
*Total Regular Season Wins*
----------------------------------------------------
Team * * Over/Under*
----------------------------------------------------
Patriots * * 11.5*
Seahawks * * 10.5*
Steelers * * 10.5*
Packers * * 10.5*
Falcons * * 10.0*
Cowboys * * 9.5*
Raiders * * 9.5*
Chiefs * * 9.5*
Panthers * * 9.0*
Giants * * 8.5*
Ravens * * 8.5*
Titans * * 8.5*
Eagles * * 8.5*
Texans * * 8.5*
Bengals * * 8.5*
Broncos * * 8.5*
Saints * * 8.5*
Vikings * * 8.5*
Buccaneers * * 8.5*
Colts * * 8.0*
Cardinals * * 8.0*
Lions * * 8.0*
Washington * * 7.5*
Chargers * * 7.5*
Dolphins * * 7.5*
Bills * * 6.5*
Jaguars * * 6.5*
Rams * * 5.5*
Bears * * 5.5*
49ers * * 4.5*
Browns * * 4.5*
Jets * * 3.5*
----------------------------------------------------