Taste the Ecks & Bacon bracket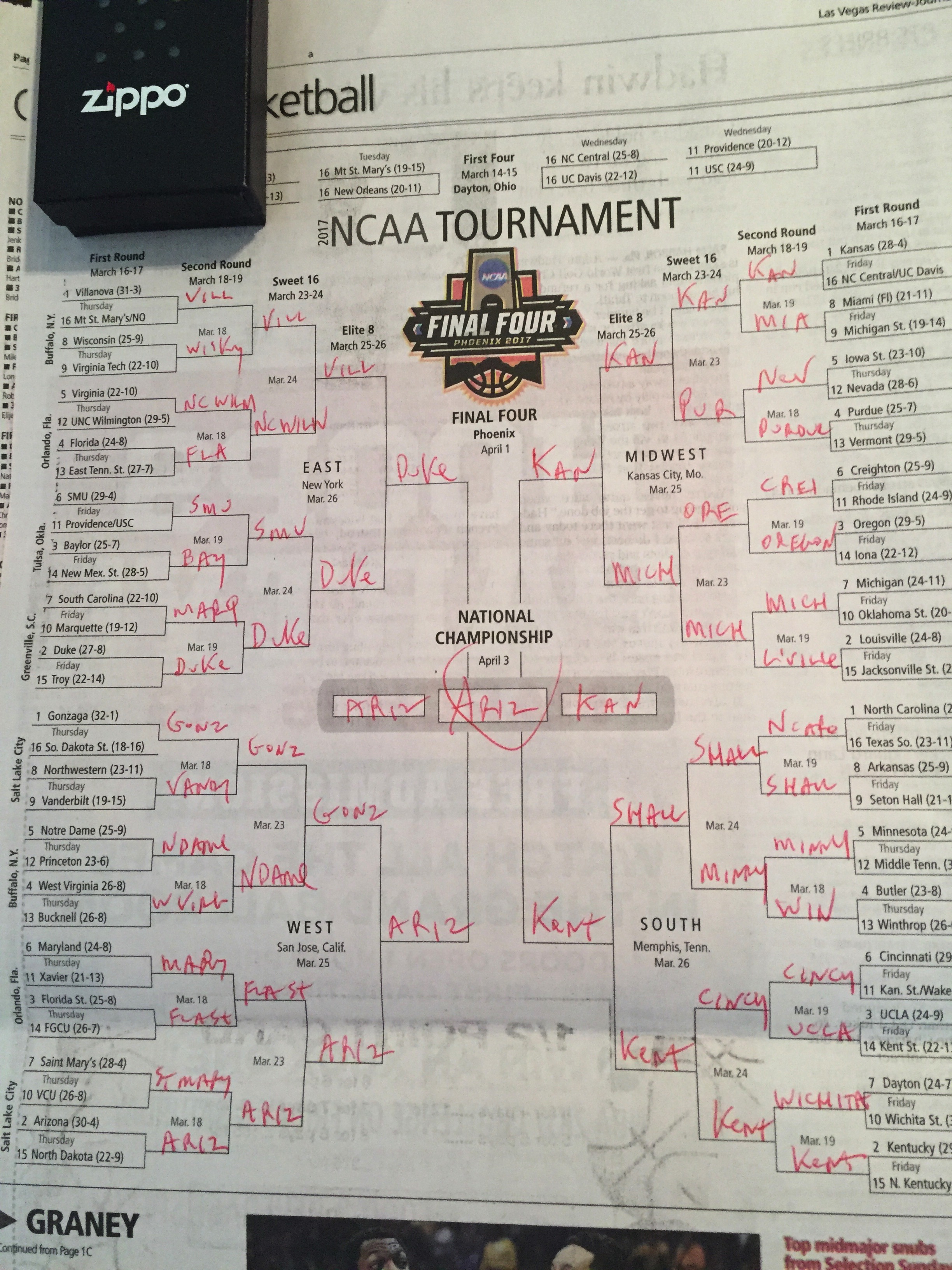 Just in case you need to fill out a bracket at the last minute...
Look to the right...
Madness I tell you, it's MADNESS! But SO DAMN much FUN out here in Vegas. Any of the Ecks & Bacon nation that are in town, YELL at me, ben@americasline.com, and I'll try and swing by your sportsbook. If you don't see me, here's my action. Start out in Milwaukee, and take Winthrop +11.5 points over Butler. The Eagles from South Carolina run, they gun and they score like crazy. The Bulldogs from Indy are solid, smart, conservative and rarely blow anyone out. If you can buy the hook and push Winthrop to plus a dozen, get it.
Staying in Milwaukee, we'll grab Nevada +6 points against Iowa State. The Wolfpack from Nevada come into the Dance on a 9-0 run straight up, and of course MOST important, a 9-0 perfecto against the spread. Then we swing down to Orlando, and will grab NC-Wilmington +7.5 points over Virginia, and close with East Tennessee State +10.5 points against Florida.