two ladies
Saturday, December 1, 2018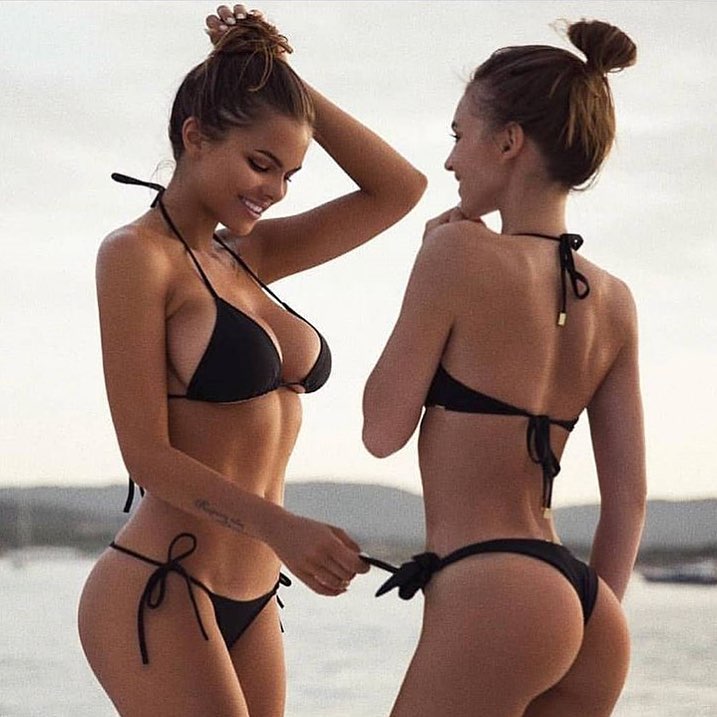 Two ladies, two questions...
First, do you think those are matching swimsuits???
Second, can you read what the ink says on the gal at the left???
Answer either and you are my hero...
Sadly, no Tiger props this week, so we'll move over to college football and start off with the Big 12 title tilt. First some numbers. Fifty six, forty, forty seven, forty six. Those are the points that the Oklahoma defense has given up the last four weeks. And you can throw in a FORTY EIGHT, which was the total points scored by the Longhorns back in October at the Red River Showdown in a 48-45 win. Unless I'm missing something, the +8 looks like a PHabulous buy. Looked over Texas' body of work this season, and 9-3 ain't terrible. Also looked at the three losses, and they came against Maryland, 34-29, Oklahoma State, 38-35 and West Virginia, 42-41. Of course you noticed that NONE of the losses were by more than five points. And gotta throw in this last gem. Under Tom Herman, the Longhorns have turned a MASSIVE profit as an underdog the last two years, covering seven of eight with one push. At 88%, the only thing left to say is, HOOK 'EM HORNS.
Got a little championship teaser for you as well. In the American Athletic Conference title game, we're gonna take Memphis, and bump the Tigers up from +3 to +13 points over UCF. Then move to the SEC, take Georgia and raise the Bulldogs from +13 to +23 points against Alabama. Close it out in the Big 10 with Ohio State, and drop the Buckeyes from -14 to -4 points over Northwestern.