Divisional Playoffs NFL Betting Preview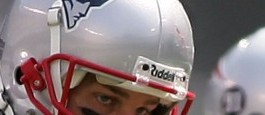 The Packers were already beaten at home by the Niners this season, and now to advance in the playoffs they'll have to find a way to pick up a victory in San Francisco this weekend as those teams highlight NFL playoff betting for the Divisional Round.
Green Bay fell 30-22 at Lambeau Field against San Francisco in their season-opening game on September 9, losing as a 6-point home favorite on the NFL betting lines in the fourth straight OVER result between the two NFC clubs. The Packers had won eight games in a row against the Niners prior to that contest, going 6-1-1 ATS along the way.
For Saturday night's Packers/Niners matchup San Francisco has been listed as the 3-point home favorite on the NFL betting lines at 5Dimes, and they'll be starting Colin Kaepernick instead of Week 1 quarterback Alex Smith – who went an efficient 20 of 26 for 211 yards passing against the Packers with two touchdowns and no interceptions. Aaron Rodgers threw for 303 yards and two scores and was picked off once that day.
The other NFC matchup this weekend is Seattle at Atlanta early on Sunday afternoon, with the Falcons 2.5-point home favorites at 5Dimes after they finished with the top record in the conference this season. The Seahawks were down 14-0 to the Redskins in their Wild Card contest before roaring back in a 24-14 road win as a 3-point favorite.
Over in the AFC both of the home teams for the Divisional Round are big favorites on the NFL playoff betting lines at 5Dimes, with the Broncos and Patriots each listed at -9.
Denver is a 9-point home favorite against Baltimore, who held off the Indianapolis Colts in a 24-9 home victory on Wild Card Weekend. When the Broncos and Ravens met on December 16 it was a 34-17 Denver road win as a 2.5-point favorite despite Peyton Manning throwing for just 204 yards with one touchdown on the day. Ravens QB Joe Flacco completed just 20 of 40 pass attempts for 254 yards with two TDs and one INT.
The Ravens/Broncos matchup kicks off the Divisional Round on Saturday afternoon, while the Texans/Patriots game caps off the weekend late on Sunday afternoon. Houston got past Cincinnati 19-13 at home in their first playoff game over the weekend, but NFL bettors will be concerned about their 42-14 thumping at the hands of the Patriots back on December 10. New England easily covered the 5 points in that game.
Arian Foster was held to just 46 yards rushing (and one TD) for the Texans in that loss to the Patriots, while Matt Schaub threw for 232 yards with no TDs and one interception. Tom Brady connected on four touchdown strikes that day for the Patriots.