Ecks & Bacon....Feel The Sizzle!!!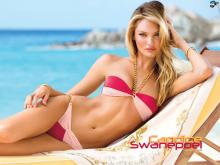 Sunday, September 24, 2017
Just relaxing with Candice before getting my NFL on...
Here we go yo. Gonna head down South and try the Saints +6 points over the Panthers. Last week, we went against Carolina in this space, and put a best bet in the bank. Going back to the well again. And for some of the same reasons. Talked about Cam Newton post-shoulder operation, and he just does NOT look like the same guy. And now he'll be without his security blanket, All-Pro TE Greg Olsen, who is gone with a broken foot. And if you remember my deep dive into the spread stats bible, we found out that the Panthers had covered ONLY two of the last 11 (18%) when favored by five points or more. Well, you can make it two of 12 (17%). But Carolina's given up only six points in two games you say. Yea, against the 49ers and Bills, big whoop. Now they say hello to future Hall of Famer, slinging Drew Brees. And if the Panthers have to play without All-Pro center Ryan Kalil (check his status Sunday morning), the only thing left to say is, this IS one of my best bets EVER BABY!!!
Here are my five picks for the Westgate SuperContest...
Browns -1
Saints +5.5
Lions +3
Titans -3
Washington +3
And also throwing down on the Brewers over the Cubs...