Ecks & Bacon....Feel The Sizzle!!!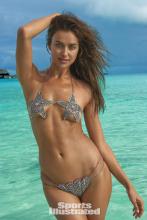 Is anyone else seeing stars???
Everyone was praying for a close game and we finally got it on Tuesday night when the Rockets squeezed out a 95-92 victory over the Warriors. Now it's back to Houston with the series knotted at two games apiece. Which way do you turn? Thinking about turning toward GSW, but have a YUGE problem. IGGY! Yea, Andre Iguodala is still listed as questionable which makes this selection problematic. It totally alters Steve Kerr's rotation, and has him giving minutes to guys that have not been in the flow. Like Kevon Looney, who averaged maybe 13 minutes per game during the regular season, and had to huff & puff for 26 minutes in game four while scoring only four points. So, we'll take a wait & see, and drop our final decision on Twitter later, @vegasvigorish.
And THX for all the cool names you hit me with for my new sportsbook. REALLY like 'Bennie & the Bets' from my man Poor JR. And he even attached the music courtesy of Sir Elton John. Well done. Keep 'em coming! I'll try and narrow it down to the top 10 by July, and then, let you all vote.