Ecks & Bacon....Feel The Sizzle!!!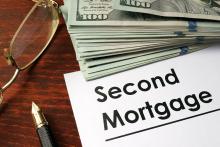 Monday, November 30, 2020
Las Vegas - When we talked Igles back on Friday, each team had NINETEEN players on the injury report. Add one more for Seattle. The Birds are still at 19, but Zach Ertz has been downgraded from questionable to doubtful, and Lane Johnson is gone for the rest of the season.
Obviously, they were different teams, different players, different coaches for the most part, but, Seattle has not lost in Philly since 1989. WHAT? Yea, LAST CENTURY! And while we don't always follow trends blindly, the Seahawks roll into the Linc with a 6-0 spread perfecto in the last half dozen games against the Igles. Seattle came to town twice last season, and beat the Birds twice, and the final score of each game was 17-9. Once again, WHAT? If this score winds up 17-9, I will buy each and every reader a bag of Skittles. So, now we have Carson WentzSylvania leading the league in turnovers (INTs and fumbles) against Russell Wilson, who leads the league in TDs with 30 and a stunning 70% completion rate. Have seen Jalen Hurts getting some work with the first team, and it looks like Wentz will be on a short leash. Since the Birds have given up a LEAGUE LEADING 40 sacks, Hurts and his legs might be the better option. Always leaves a knot in my stomach when playing against the Green Machine, but will live with the knot if it benefits the bank account. So, gonna take a drive to Prop City and look at Seattle -0.5 point to win the 1st quarter. And if for some strange and bizarre reason, we go into the 4th quarter and the Eagles are in front, take out a SECOND, THIRD & FOURTH MORTGAGE and BOMB the Seahawks minus the hook!!!
----------------------------------------------------