Ecks & Bacon....Feel The Sizzle!!!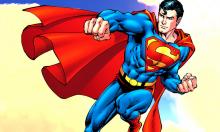 Saturday, December 5, 2020
Las Vegas - Looks like Superman is worth a point and a hook. Cam Newton has an abdominal issue and is now listed as questionable. The Chargers jumped two points from a pick'em to -2 against the Patriots.
The train to teaser city cashed another winner last week, so it's CHOO-CHOO time BAABBBEEE for a 10-point three team beauty. Start with a battle of the perfectos, and take BYU down from -11 to -1 point against Coastal Carolina. You know that we LOVE the Chanticleers, and have cashed with them a few times, but the Cougars from Utah just have TOO much. Most of the TOO much is their phenomenal QB, Zach Wilson, who is one of the top five on the Heisman Trophy list. Why? Because his numbers are RIDONKULOUS! Zach is completing 75% of his passes, has gobbled up 2,724 air yards, with 26 TDs and just 2 INTs. The 'Y' at pick'em is a GIFT! Then we'll grab Wisconsin and drop the Badgers from -13 to -3 points over Indiana. Liked the Hoosiers a couple of times this year, but that was with the talented Michael Penix Jr. at QB. Sadly, Penix tore his ACL and is gone for the rest of the season. Drink some Wisky with me. Finish up tomorrow in the NFL and add Seattle, dropping the Seahawks from -11 to -1 point against the New York Giants. If Pete Carroll can't beat a team from the NFL LEAST, them I'm hanging up my handicapping diploma from ODDSMOSIS State University.
----------------------------------------------------