Ecks & Bacon....Feel The Sizzle!!!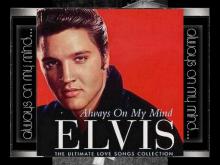 Las Vegas - Sadly, I did not have a ticket on Leicester City to win the Premier League back in 2015/16. The Foxes were listed at a STAGGERING 5000/1 before the season started, and obviously, no one expected much. They went on to win the title, and some of the bookmakers in England are still shaking uncontrollably. According to the research, Leicester cost the bookies around £25 million, which would be approximately $31,556,225 in U.S. dollars, give or take a few pennies. After getting crushed, like most other bookmakers, William Hill said they would never offer odds of more 1000/1. Of course, if you leave the sports world, you can drop a few bucks on Elvis Presley to be found alive at 5000/1. Elvis is 'Always on My Mind,' and 'If I Can Dream,' and you know 'I Just Can't Help Believin' that he might be on a farm somewhere in Michigan. It's worth a $10 bill!!!
Back to the action today, and believe that Leicester is ready to run past Bournemouth. The Foxes are sitting in the 4th slot on 59 points, with 17 wins, 9 losses and 8 draws. They've scored 64 goals and allowed 32 for a gorgeous +32 goal differential. The Cherries, yea, Cherries, are in UGLY TOWN, or as they say in England, the Relegation Zone, on 28 points, with only 7 wins, 20 losses and 7 draws. They've found the net just 32 times and allowed 59 for a sad sack -27 goal differential.
Got a couple of reasons for throwing our chips into the middle of the table on the Foxes. They're sitting in 4th place, just one point clear of Manchester United, and need to stay sharp to book a place in the UEFA Champions League for next year (the top four teams get an invite). Then there's the matter of the Golden Boot. Leicester's Jamie Vardy has one toe in the boot, leading all scorers with 22 goals. But he can't mail it in because Arsenal's Pierre-Emerick Aubameyang is looking for the gold as well, and sits on 20 goals.
Wondering why Bournemouth is living in UGLY TOWN? Since the restart, they have not won a game 0-4-1, and have been outscored, 12-3. OUCH! Gimme the Foxes straight up to eat a bowl of Cherries.
------------------------------------------------------------------