Ecks & Bacon....Feel The Sizzle!!!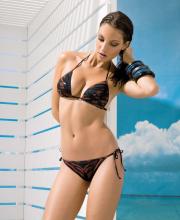 After an AMAZING Sunday, thought that she deserved a 2nd day in the Ecks & Bacon window...
Totally exhausted after the AFC title tilt with all the in-game wagering. Took the Patriots -2.5 points when they scored toward the end of the 2nd half to make it 14-10. Then bought back Jacksonville at +6.5 when the halftime line popped with New England -6.5. Nothing wrong with a three point middle. Then after Jax scored to make it 20-10, found the Pats at +6.5. BANG! Needed an accountant to keep up with all the wagers. So, the game lands on FOUR. BOOM!!! Collect on my Patriots -2.5 and the Jags +6.5. Also cashed another ticket with the Patriots +6.5. And that was JUST the early game. Then took a shower to get ready for the Eagles/Vikings. Seriously, you all GOTTA come out to Vegas and sit through a game with me.
Didn't bother with much in-game in the NFC Championship, but the Eagles were my BEST BET BABY!!!