Ecks & Bacon....Feel The Sizzle!!!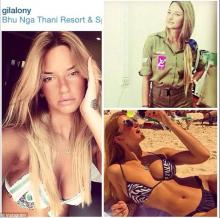 President Trump just left Israel...
But not before checking out the Army...
BABY CAKES. We've heard this used before between people in a relationship, but for a baseball team, a FREAKIN' baseball team. Are you KIDDING ME! This could be one of the worst EVER team names, falling into a tie with the old Anaheim MIGHTY Ducks! How about either the Babies, or, the Cakes. CAN NOT keep both together. By the way, the BCs are from New Orleans and are the Triple A affiliate of the Miami Marlins. I'm calling Marlins manager Donnie "Baseball" Mattingly right now, to see if he can help with the name change.
ATTENTION HEROES! Gimme your info and starting tomorrow, we'll put you down in black and white right here in Ecks & Bacon.
No hoops, no ice, so we'll turn to the bases and try the Cubs with Kyle Hendricks over the Giants.