Ecks & Bacon....Feel The Sizzle!!!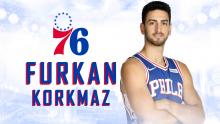 Las Vegas - It looks like life is getting easier with every game. The Sixers were squeezed in the first game at home, 128-124, but since then, it's been all Liberty Bell. Game two was a breezy 118-102 win, and then a 127-111 beauty down in Atlanta. The 76ers will be without Danny Green, but Joel and his tiny meniscus tear get an extra day of rest. And with Furkan Korkmaz providing some much needed points, and maybe, one of the GREATEST nicknames ever, Furkey from Turkey, another W is just 48 minutes away.
Gonna step on the ice in Vegas and grab the Golden Knights to pick up a win as they open the series against Montreal. Simply put, Vegas is just better, way better. Sure the Canadiens have put the Maple Leafs and Jets on the golf course, but they AIN'T seen nothing like the FORTRESS on the Strip. Vegas was exceptional at home during the regular season, posting a gorgeous 21-5-2 record, and is humming in the playoffs, winning five of seven. And if you need more, check out the goals for and goals against stats during the season. The Knights scored 191 times and allowed 124 for a +67 goal differential. Yea, and I'm gonna yell, PLUS SIXTY SEVEN! Montreal found the net just 159 times and allowed 168 goals for a -9. Yea, cover your ears, MINUS NINE! Knights should be Golden and you can BOOK IT!!!
Gonna close the evening in Oakland and jump on the A's with Sean Manaea over the Angels.
------------------------------------------------------------------