Ecks & Bacon....Feel The Sizzle!!!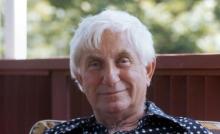 That's MY GUY!!!
Happy Father's Day to all you gents...
Time for the BIG boys to take the field, or pitch if you wanna be a soccer snob. Brazil and Germany are the top two teams on the betting boards, and they should both walk off with easy wins today. Brazil has been exceptional since getting bounced out of the Copa America group stage in 2016. The coach, Dunga, was banished right after that. And he was replaced by Tite. Everybody uses just ONE name. LOVE it! Think I'm just gonna go by Benjamin from now on. Since Tite took over for Dunga the results have been MAGICAL! Brazil has lost only once in 21 games, winning 17 of the 21 and drawing three. They did NOT concede a goal in 15 of the 17 wins. And here's the most AMAZING stat. Goals for, 47. Goals against, 5. So, the Selecao, the nickname of the national team, have outscored their opponents by 42 goals. Yea, FORTY TWO FREAKIN' GOALS! And, YES, I'm SCREAMING! Even though it's a little expensive, gotta throw down on Brazil.