Ecks & Bacon....Feel The Sizzle!!!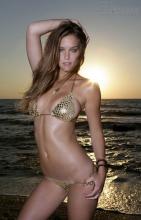 Sunday, December 17, 2017
When people talk about raising the bar, they might be talking about the SPECTACULAR BAR Refaeli!!!
Here we go yo, and the best bet is, the Saints -15.5 points over the Jets. We bought the game at -15, and not normally in the habit of laying gigantic numbers, but in this spot, the chalk should be magic. Why? Because the Jets are coming to town with Bryce Petty at QB. A little something somethin' on Petty. He was 2/9 last week for a grand total of 14 yards after Josh McCown broke his hand. If you want some info on his last start, gotcha. It was week 16 last season against the Patriots. Petty went down in the first quarter with a left shoulder injury after going 0/3 with one INT. New York was a 17 point dog in that game, and wound up losing 41-3. Now, we have to lay ONLY 15. And we got the amazing Drew Brees slinging. Brees is on pace for the lowest interception total of his career, with just seven, and the best completion percentage, 71.7, in NFL history. Don't know if the Jets will eat another bagel like last week against the Broncos (23-0), but I do know there's only one thing left to say. This IS MY BEST BET BABY!