Ecks & Bacon....Feel The Sizzle!!!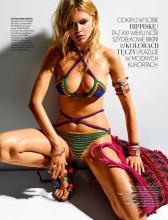 Need some help...
PLZ click to enlarge, and let me know if you can help me translate from Polish...
Finally. They're FINALLY letting us bet on Rookie of the Year in the NBA out in Vegas. Looks like EVERYONE is LOVING Lonzo Ball, and he tops the chart as a 5/2 favorite. Dennis Smith is 3/1, Ben Simmons and Jayson Tatum are both sitting at 5/1, Markelle Fultz is 8/1, De'Aaron Fox is 12/1, Malik Monk is 18/1 and Josh Jackson is 20/1. Bringing up the rear, all at 30/1, you have Justin Jackson, Jonathan Isaac, Lauri Markkanen and John Collins. Kinda like Ball's style of ball, but don't care for his price. Thinking about dropping a few pennies on De'Aaron Fox. Also gonna hit Jonathan Isaac at 30/1. Why? Like me, born in the BRONX BABY!!!
Deep in the heart of Texas, we're dropping some cash on the Rangers over the White Sox....