Ecks & Bacon....Feel The Sizzle!!!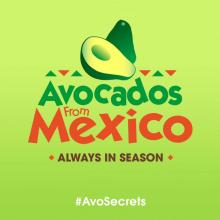 Tuesday, January 26, 2021
Las Vegas - Saw this press release.
Budweiser will not be running a commercial during the Super Bowl for the first time in 37 years. Instead, the brand is using its marketing dollars to support COVID-19 vaccine awareness and access. WOW!!!
And Bud is not the only company. Looks like Coke, Pepsi and Hyundai will also be skipping the party, as well as Olay, Avocados From Mexico, Little Caesars and Ford.
Bouncing on to the college hoop hardwood, gonna run down to the SEC and look at the Alabama/Kentucky tilt. The Crimson Tide is sitting at 13-3, while the Wildcats are struggling at 5-9. 'Bama is on a 9-0 run overall, 8-0 vs. SEC, including an 85-65 BLOWOUT of Kentucky, AT RUPP ARENA!!! OUCH!!! Thinking that coach Cal is gonna have his kids HYPED, but before you click on your phone app, PLZ check the injury list. For Alabama, senior forward Jordan Bruner will be out after tearing his meniscus in the win at Rupp. He's averaging 7.8 points, 5.3 rebounds, 1.8 assists, 1.5 steals and 1.2 blocks per game and will be missed. Two other top players, Herbert Jones and Alex Reese, are both listed as questionable. If you check their status before the game, and find out that they're gonna sit, then we'll jump on Kentucky. If they're playing, we would probably take a pass.
----------------------------------------------------