Ecks & Bacon....Feel The Sizzle!!!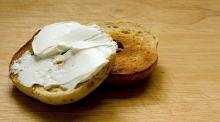 Thursday, September 23, 2021
Las Vegas - Tyrod Taylor...out. Deshaun Watson...who knows. So Houston turns to QB Davis Mills. WHO? Exactly. Lemme give you some dirt on Davis. Mills was a third round pick coming out of Stanford and got his feet wet last week after Taylor was hurt. He wasn't great, he wasn't terrible (8/18 for 102 yards, 1 TD, 1 INT). What about the QB on the other side of the field? The guy the Jets let go, Sam Darnold. He got the nerves out of the way in week 1, leading Carolina to a 19-14 win over the New Yorkers. Then last week, BANG! Darnold hit on 26 of 38 for 305 yards and 2 TDs. Christian McCaffrey was kinda quiet, rushing for 72 yards and grabbing five passes for 65 yards. He has a little calf issue, but is now listed as probable. Like what Matt Rhule is doing with the Panthers. He took over a LOUSY Carolina team in 2020, went 5-11, but is off to a 2-0 start this season. And if you looked back at his college career, building winners is his MO (modus operandi for you Latin freaks). At Temple, he inherited a 2-10 group in 2013 and took the Owls to 10-4 in his third year. The next stop was Baylor, where he went 1-11 in his first year, then built the Bears up to 11-3 in his third season. We know his offense is gonna be there, but it's the defense, the #1 D in the NFL, that is garnering all the superlatives. Carolina hosted New Orleans last week, and the Saints were coming off a MASSIVE offensive explosion. Define massive Eck. Well, Jameis Winston was 14 of 20 for 148 and FIVE TDs, and the Saints gobbled up 171 yards on the ground. But the Panthers put up a WALL, think Game of Thrones, and held Jameis to only 11 of 22 for 111 yards, ZERO TDs and 2 INTs. They also shut down the Saints prolific running game, holding them to just 48 yards. WHAT? Yea, FORTY EIGHT YARDS! Throw in TEN sacks in the first two games, and you get the picture. Not thrilled about laying a SNOWMAN on the road, but the Panthers KNOW how to travel, heading to Houston with a 7-0 perfecto against the spread! So, we'll take a teeny tiny position on Carolina for the game, but look at a prop to make some real cash. The prop is, will either team pitch a shutout in the 1st half. The Panthers have NOT allowed a 1st half point yet, and you can get around +$400 if Carolina feeds the Texans a bagel. I'll take the Panthers with a SCHMEAR!
------------------------------------------------------------------