Ecks & Bacon....Feel The Sizzle!!!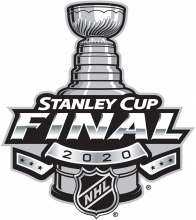 Saturday, September 19, 2020
Las Vegas - We had the Heat to win the series, and dropped a few chips on Miami in each of the first two games. Nice little bulge in the wallet, so how do we handle game three??? Hmmmmm. You thinking that the outburst, maybe even fists flying in the Boston locker room will benefit the C's? Or you thinking that the Celtics are so frustrated, that the Heat will roll to a 3-0 lead? I'm thinking that it is impossible to nail down, especially with the possible return of Gordon Hayward. So, will just keep the money clip shut tight on the NBA account, and skate over to the Stanley Cup out in Edmonton.
On the ice, two schools of thought on the Cup as well. You like the Lightning to continue the streak of wins playing every other day, or, the well rested Stars (five days off) to surprise in the opener?
No offense to all my Canadian friends, but do you think ANYONE is gonna be watching the Stars vs. the Lightning??? Sure they'll be betting on it, but outside of Dallas & Tampa, and a few hot spots in Canada, the eyeballs will be scarce. Hockey will be fighting with the NBA, MLB, UFC, soccer all over the world, the U.S. Open golf and a bunch of college football games. Still, there's money on the table, and we're gonna rake a few chips off with a Leaning Tower of Pisa underdog play on the Stars in game one.
Gonna tickle the Brewers tonight on the MLB board if Corbin Burnes gets the start.
------------------------------------------------------------------