Ecks & Bacon....Feel The Sizzle!!!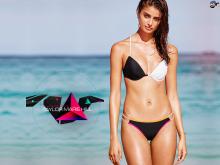 Calling this one...Black & White!!!
THANK YOU FOR YOUR SERVICE!!!
Sergeant Rodolfo Martinez - Marines - 6th communication battalion.
Rudy lives two blocks from Yankee Stadium, so he's gonna roll with the Baby Bombers tonight.
Bouncing on to the NBA hardwood, now that the Cavaliers banished the Celtics last night, we have openers for Golden State/Cleveland, round three. The Warriors will be -7 points over the Cavs in game one, with a total of 225.5. If you're wondering about the last two years, we got you covered. In 2015, the Dubs opened -6 with a total of 203.5 for game one. Last year, GSW opened -6 with a total of 210.5 to kick off the Finals. The spreads are pretty close, but check out the totals which have skyrocketed. From 203.5 to 210.5 to 225.5. That's a FIFTEEN point bump from last year, and there are two reasons. Kevin Durant brings his 25+ point per game scoring average to the trilogy, that was absent from last year's Finals, and the Warriors are 9-3 to the OVER in their 12 playoff games. Just getting you ready for June 1st.
If you're looking at the bases, we like the Indians tonight with Mike Clevinger over the Royals.