Ecks & Bacon....Feel The Sizzle!!!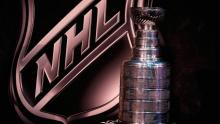 Las Vegas - C'MON people. Stop shooting the poison arrows. Talking to the talking heads and the inksters who are trashing the NHL for the plan to return hockey to a sports-starved public. No plan is perfect. Nothing is EVER perfect, but at least Gary Bettman and the NHL are making an effort. Gotta respect the effort. Maybe there are a few minor tweaks before the NHL gets back on the ice, but from this keyboard, we'll be BETTING BAABBBEE and that's a YUGE plus. We have put together updated odds to win the Stanley Cup, to win the Eastern and Western Conferences, as well as the odds to win each qualifying series.
Big fan of the ice during the regular season, but when the playoffs hit, my Zamboni-meter goes to another level...call it HYPER-ICE. The Stanley Cup playoffs are about as good as it gets, and if you have not heard the great, great, GREAT Doc Emrick call a Cup game, PLZ tune in. Got two granddaughters, ages 11 and 12, who know nothing about hockey, but when Doc is on the mic, they'll sit through an entire game. Put him on Mount Rushmore of sports announcers along with Vin Scully for baseball and Marv Albert for hoops. Still don't have a football guy for Rushmore, although Keith Jackson wouldn't be a bad choice. Also LOVE Gus Johnson's energy. Open to suggestions for football, but NOTHING and NO ONE will change my top three. Yell at me.
----------------------------------------------------