Ecks & Bacon....Feel The Sizzle!!!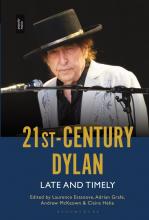 Las Vegas - They probably ain't gonna make the playoffs but the Wizards are hitting on all cylinders and have been a superb investment the last two weeks. The Wiz have won six of the last seven straight up, but even more impressive, have covered seven of the last eight. Now that Bradley Beal is healthy and filling up the net (37 against the Pistons on Saturday) and Russell Westbrook is, well, Russell Westbrook, it's all good. OKC has lost nine in a row, not including last night, and covered just one of those nine. Wonder why? Here's the starting five. Raise your hand if you recognize any of the names. WITHOUT Google plz. Darius Bazley, Luguentz Dort, Isaiah Roby, Moses Brown and Theo Maledon. Don't see any of that group heading to the Hall of Fame. Their best player, Shai Gilgeous-Alexander, is OUT, and that's gonna be a BIG problem for the kids from Oklahoma. Not gonna get crazy because we're probably gonna have to lay double digits, but Washington should be able to quiet the Thunder.
Not sure they're gonna play, but if they do, we're on the Angels with Dylan Bundy over the Rangers. Bundy is the ace of L.A.'s staff and he hasn't won a game yet. Not to say he is pitching poorly, because he ain't. He averages a K per inning, should be able to shut down the light hitting club from Texas, and, grab his first W. BOOK IT!!!
------------------------------------------------------------------