Ecks & Bacon....Feel The Sizzle!!!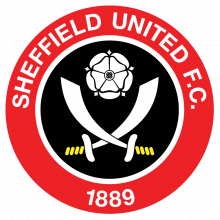 Las Vegas - STEAM BABY!!! Not sure what group, syndicate or wise guys the money is coming from, but it's a big FAT bundle. The Chargers opened up as a -3 point favorite over the Saints, and the line has moved FOUR points, with New Orleans now a -1 point fav.
Quick look across the pond for the Sheffield United/Crystal Palace match. This is United's first home game in the Premier League in 12 years, and they should be totally NUTZ at Bramall Lane. And to make it even tastier for the Blades, yes, Sheffield is the Blades, Wilfried Zaha, the best player for Palace, has asked to leave the team. Can you spell DISSENSION?
Another first. Frank Lampard is coaching his first home game at Chelsea after playing with them for 13 years. After getting roughed up in a 4-0 loss at Manchester United last Sunday, his Blues should be ready to roll into the winner's circle. Would not object if you threw down a little parlay.
------------------------------------------------------------------