Ecks & Bacon....Feel The Sizzle!!!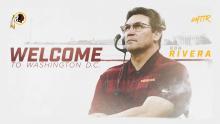 Sunday, November 27, 2022
Las Vegas - After a 21-17 loss to Tennessee back in October, something clicked for Washington. The Commanders have won five of the last six and covered five with one push. What clicked? Basically the defense. After that game against the Titans, they gave up only 7 to the Bears, 21 to the Packers, 16 to the Colts, 20 to the Vikings, 21 to the Eagles and 10 to the Texans. That's just 15.8 points per game and that's wicked good. The defense is LOADED up front with three first round picks. You got Jonathan Allen (Alabama), Daron Payne (Alabama) and Montez Sweat (Mississippi State). And they're still waiting for another first rounder, Chase Young (Ohio State) to return. The offense ain't killing it, but when Taylor Heinicke took over for Carson Wentz, the wins started to pile up. The Falcons come to D.C. with a three game road losing streak and NO Kyle Pitts. Gonna ride Double R, Ron Rivera, all the way to the bank.
----------------------------------------------------