Ecks & Bacon....Feel The Sizzle!!!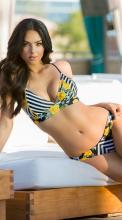 Gotta have yellow & black back for another day...
2-0 yesterday with this beauty!!!
Looked at all four NBA games, and nothing really talks to me. The only spot I would even consider is the Warriors -7, but just impossible to gauge how the Spurs will respond, not only being down 0-3 but having to deal with the tragic passing of Pop's wife. It's a stay away. Was thinking about the Pacers, then remembered that King James plays for the other side. Also checked on the NHL and neither game said bet me.
On the baseball board, the Brewers with Junior Guerra might be worth a tickle. Guerra has been all that and a bag of chips in his first two starts, allowing just one earned run over 11 innings for an invisible 0.82 ERA. The other arm, Miami's Caleb Smith, has NOT won a game yet, and has been ripped for 12 hits and 11 earned runs in the last 10 innings. Not gonna get a whole lotta Ws with a 9.90 ERA.