Ecks & Bacon....Feel The Sizzle!!!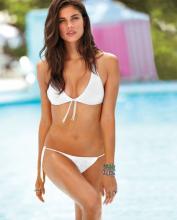 Thursday, December 13, 2018
We live in Vegas and don't get much snow...
This is the closest that I come to a WHITE-OUT!!!
If you're wondering about the gigantic 2 point line move in the Rams/Eagles game, from an open of -9 up to -11, Carson Wentz is OUT!
Delicious Thursday nighter for possibly the top spot in the AFC and also home field advantage throughout the playoffs. Wouldn't call it domination when these two teams meet, but it's REAL close. Andy Reid has had the Chargers and Philip Rivers on a string the last four years, posting a 9-0 record straight up, and 7-2 against the spread. Including a 38-28 win at San Diego, oops, L.A., in the opener as a +3.5 point dog. It appears as if both teams were looking ahead to this week, because both won, but both failed to cover. Speaking of the spread, and we ALWAYS do, Kaycee has been a YUGE money maker against the AFC West, covering 12 of the last 16. Seeing a bunch of -3.5s, so of course, we would buy the hook, make it a flat -3, and tickle the Andys.