Ecks & Bacon....Feel The Sizzle!!!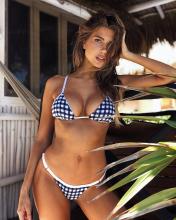 Wednesday, March 21, 2018
For those of you who do not live out West, lemme tell you that those palm tree fronds are pretty damn sharp...
Been looking over the NIT and if you need something to get you to the NCAA on Thursday, would suggest a two team 6-point teaser. Gonna take Western Kentucky from +6 to +12 points against Oklahoma State. The Hilltoppers have lost 10 games this year, but only three by more than 10 points. They have covered eight of the last 11 and should be able to hang tight with the Cowboys in Stillwater. In the late game, we would take Utah from +6.5 to plus 12.5 points against St. Mary's-California. You know that we love the Gaels, but this group of Utes is a tough out. They're better than the Washington Huskies that just lost to Mary on Monday night, 85-81. Expect Mary to squeeze out a W at home, but since they've covered only two of the last nine, it ain't gonna be by more than a dozen.