Ecks & Bacon....Feel The Sizzle!!!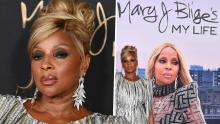 Wednesday, October 27, 2021
Las Vegas - Is it TOO early to bet on some delicious Super Bowl props? Probably, but the odds for who will sing the first song at halftime are already hitting the betting boards. Mary J. Blige is the favorite to kick off the show at 3/2. Kendrick Lamar is 5/2, Snoop Dogg is 7/2, Dr. Dre is 5/1 and Eminem is 6/1.
It's not too early to bet game 2 of the World Series, and gotta go with an either or. If the Braves lost last night and Max Fried gets the start, then we're jumping the ATL. If Atlanta won last night then we pass. Well, now we now the answers. A little about Fried. With the exception of a rough outing against the Dodgers in game five, the Braves have won 12 of the last 14 with Max on the mound. And before that last outing in Los Angeles, Fried had been dominant on the road, winning six in a row and allowing only ONE teeny tiny stinkin' earned run over 49 innings for an INVISIBLE 0.18 ERA. Now, the real question is, which Jose Urquidy do we get? The righty from Mazatlan, Mexico had a fabulous regular season for Houston, posting an 8-3 record, with a solid 3.62 ERA. He brings the 4-seamer to the plate between 93 and 96.5 miles per hour. But in his only outing so far in the playoffs, the word UGLY comes to mind. Jose was rocked at Boston, getting through just 1.2 innings while allowing FIVE hits and FIVE earned. Ouch! That was on October 18 which means he'll have almost nine days rest between starts. He mostly works with four or five days rest so we could see some issues in the early innings. Like Atlanta here but not sure I wanna bet on a sweep of both games in Houston. So, if you can find the first five innings prop, and I'm sure you can, try the ATL to win the 1st five.
------------------------------------------------------------------