Ecks & Bacon....Feel The Sizzle!!!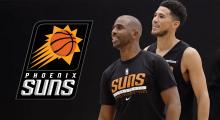 Tuesday, November 30, 2021
Las Vegas - What effect will Mad Max Scherzer have on the odds to win the World Series? Pretty, pretty, PRETTY big. The Mets were sitting at around 20/1 to rock the ring, and after signing Mad Max, dropped all the way down to around 10/1.
Bouncing on to the NBA hardwood tonight and gonna take a look at the Suns vs. the Warriors. WOW! What a matchup! First some numbers. Phoenix started the season at 1-3, but has RIPPED OFF SIXTEEN straight wins, and is now 17-3. Golden State is 18-2 overall and comes to the desert on a 7-0 run, straight up and against the spread. Both teams are top five in offensive & defensive efficiency. Not much separation. So, where's the edge? Gotta believe that it's HOME cooking. Last season, they hooked up three times. The Suns posted two easy breezy wins in Phoenix, 114-93 and 120-98. The Warriors picked up a W in their only game at home against the Suns, 122-116. The line is sitting mostly at Phoenix -2.5, so, we would buy the hook down to -2 and let the SUNS SHINE IN!
----------------------------------------------------