Monday Night Football Preview: Jets Joust with Titans
Authored by: Benjamin Eckstein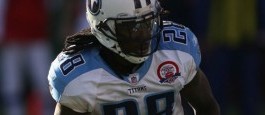 Last week was supposed to be the great Monday Night shoot-out, matching two of the best teams in the league in New England and Houston. Instead, the game turned out to be a dud, as the Patriots toasted the Texans.
This week Monday Night Football offers up a meeting of two teams with losing records, as the 6-7 New York Jets visit the 4-9 Tennessee Titans (8:30 pm ET, ESPN). At the very least, maybe we can hope for a more competitive game.
As of Monday AM most online sportsbooks were listing Tennessee as a one-point favorite for this game, with a total of 41.5.
Three weeks ago, on Thanksgiving night, New York lost to New England 49-19 to fall to 4-7. But at the moment New York has one thing going for it; a weak schedule. The Jets have won their last two games, "beating" Arizona 7-6 and Jacksonville 17-10, and their last three games also come vs. teams with losing records.
BOVADA Sportsbook Special - $250 FREE BET - Click Here to Visit Now!
So New York, at 6-7, sits a game and a half back of 8-6 Cincinnati in the battle for the second AFC Wild-Card slot.
Tennessee, which went 9-7 last year but missed the playoffs, started 1-4 this season and hasn't been able to recover. The Titans won at Miami a month ago to get to 4-6, but have lost their last three games.
Last week the Titans led the Colts in Indy 20-7 at the half, then got outscored 20-3 in the second half and lost 27-23.
So at 4-9 Tennessee is now playing for little more than pride.
Statistically speaking New York ranks 29th in offense at 306 YPG and 13th in rushing at 119 YPG. On the other side of the ball the Jets rank eighth in defense, allowing 332 YPG, but 28th vs. the run, giving up 136 YPG on the ground.
The Titans, meanwhile, rank 23rd in offense at 332 YPG, 22nd in rushing at 105 YPG, 27th in defense at 377 YPG and 25th vs. the run at 127 YPG.
Looking ahead to Week 16 in the NFL the 12-2 Falcons were early 3.5-point favorites for their game Thursday night at the 4-10 Lions; the 7-7 Steelers were early 4.5-point favorites for their game Sunday at home vs. the 8-6 Bengals; the 8-6 Cowboys were early three-point faves for their game Sunday at home over the 6-8 Saints; the 12-2 Texans were early 9.5-point favorites for their game Sunday at home vs. the 8-6 Vikings; the 9-5 Ravens and 8-6 Giants were lined as a pick 'em for their game Sunday in Baltimore; and the 9-5 Seahawks host the 10-3 Forty-Niners Sunday night.