Ecks & Bacon....Feel The Sizzle!!!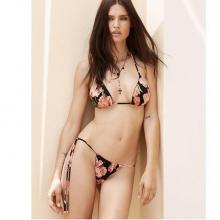 Believe it says 'cat' on her arm...
Check it out and make sure I'm right...
Just got off the phone with SIR Patrick Stewart and he told me to drop a few schillings on Huddersfield Town in its first Premier League game at home in 45 years. Why listen to Sir Patrick? Easy. He was Captain Jean-Luc Picard in Star Trek: The Next Generation. But more importantly, he was born in Mirfield, England, just a few miles from Huddersfield, and he is a YUGE supporter of the Terriers, who play in John Smith's Stadium. And as you might imagine, John Smith is a beer. Town opened with a stunning 3-0 win last week AT Crystal Palace, and will be looking to avenge a 3-1 loss at home last season to Newcastle. Gonna drop half a Benjamin on the Terriers to win, and another half a Benj on the draw. "ENGAGE."
For all my baseball people, it's the Cubs over the Blue Jays this afternoon...