Ecks & Bacon....Feel The Sizzle!!!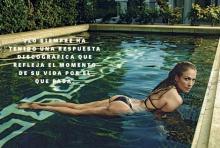 Saturday, December 16, 2017
J LO is from the Bronx...
I am from the Bronx...
Not thrilled with either NFL game. Will not open the wallet, but lean to the Bears and Chiefs. However, a little two team 6-point teaser might be in order. Would take the Lions from -4.5 to +1.5, and the Chiefs from +1 to +7.
Lets go bowling. Here are some spread stats that might point you in the right direction. In the New Orleans Bowl, North Texas comes in with four covers in its last five games, while Troy rides in with a 3-0 spread perfecto. In the Cure Bowl, Georgia State rolls in with a shaky 0-4 negative spread perfecto, while Western Kentucky has covered only one of six on the road. In the New Mexico Bowl, Marshall has covered five of six on the road, and even better, thunders in with a 5-0 spread perfecto as an underdog. On the other sideline, Colorado State has not covered a spread, 0-5-1, since October 7. And in the Camellia Bowl, Middle Tennessee State has covered just one of the last six on the road, while Arkansas State has covered five of seven as a favorite. Only play today is Boise State. Go forth and Bowl well my children!