blake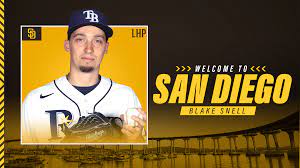 Las Vegas - Damn...sorry for being late but it's NINETY DEGREES in Vegas and my little brain had a meltdown...
HOLY DOUBLE DIGIT spread Batman. FOURTEEN POINTS in a Final Four game. It has been 25 years since there's been a two touchdown point spread at this stage and it was Kentucky -14 over Syracuse in the 1996 title game. The Wildcats failed to cover in a 76-67 victory, but Gonzaga is on another level. No one has come within 16 points of the Zags at the Dance. They beat Norfolk State 98-55 covering a 33 point spread. Eased past Oklahoma 87-71 as a 15.5 point favorite. Rocked Creighton 83-65 as a -12.5 point choice. Then sent USC back to Los Angeles posting an 85-66 W as an -8.5 point chalk. Now they get another Pac-12 team, and after looking over some past scores, the kids from the little city of Spokane (population 222,081) LOVE to play and BEAT anyone from L.A. (population 3,979,576), or, any team from the Conference of Champions. The Zags have not lost a game to the Pac-12 since 2015, and bring a 10-0 mark to this Final Four game. Yea, TEN & OH!!! They also bring the BEST offense in the entire country to Indy, and surprise, a top five defense as well according to KenPom. Gonzaga rates a 126.8 on offense and 88.0 on defense. The Bruins clock in at 116.2 on the offensive side, good for #13, while the defense is all the way down in the 45th slot at 94.2. We tried to get cute and grab USC at +9 in the last game, and while we made it only a lean, we still had to minus a few potatoes from the bank account. Not gonna do that in this spot. Sure, the -14 sounds like a ginormous hill to climb, but everyone thought that Alabama -9.5 against Ohio State in the National Championship football game was The Wall from The Game of Thrones. Of course, 'Bama crushed the Buckeyes, 52-24. But if you're looking for an all-in, both hands type wager, NOT here. Got the Zags going to the title tilt on Monday, but this is just a Leaning Tower of Pisa.
Also got a little taste from the baseball diamond tonight and it'll be the Padres with Blake Snell over the D'backs.
------------------------------------------------------------------