bomb cyclone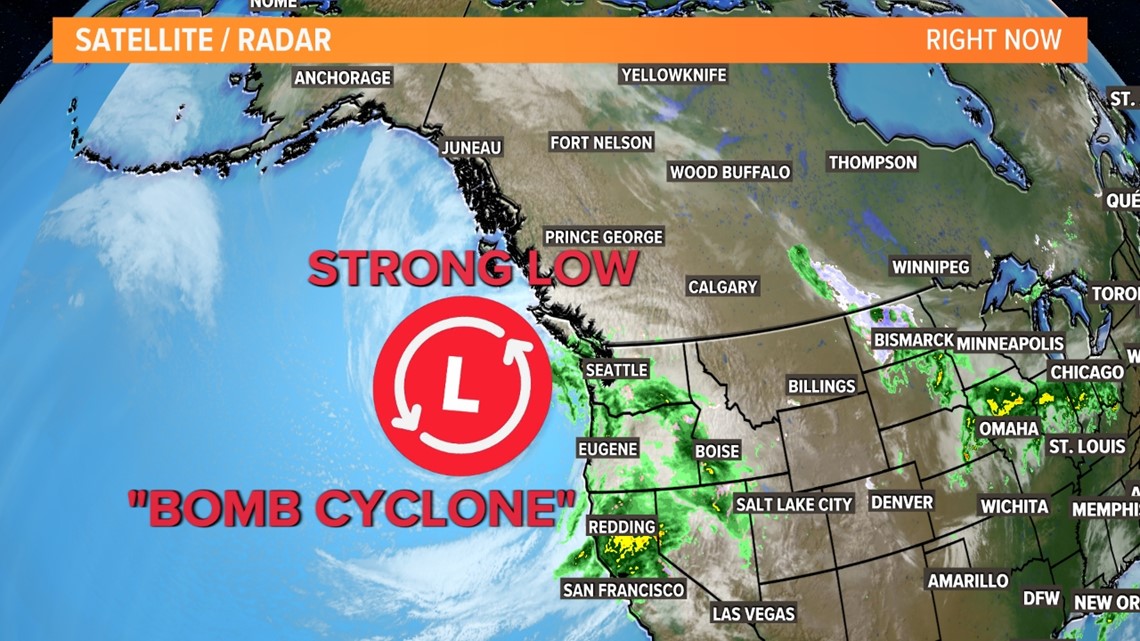 Las Vegas - Would you open the wallet after a perfect football weekend? We had Pittsburgh -3.5 points over Clemson on Saturday and the Panthers posted a 27-17 win. Then yesterday, it was Tennessee +4 points over Kansas City, and the Titans rumbled to a RIDICULOUSLY easy 27-3 W. Now we have a game tonight that is beyond ugly. Seattle comes in without Russell Wilson, praying that Geno Smith will not fumble again or throw an INT. New Orleans travels North with NINETEEN guys out including WR Michael Thomas and QB Taysom Hill. Remember my mantra, you DON'T have to bet every game just because it's on TV. We suggest you tune in to Peyton & Eli and giggle for a couple of hours.
Hold on. Just found out about this thing they call the 'Bomb Cyclone' which might affect the weather in Seattle. What is a 'Bomb Cyclone?' Here is how the weather geeks describe it.
A bomb cyclone is a system that drops at least 24 mb in pressure 24 hours or less -- and typically the lower the pressure, the stronger the storm. Atmospheric rivers are narrow bands of concentrated moisture that cruise more than 2 miles above the ocean and release rain or snow when they hit land -- and this one rates level 5 of 5.
Here is how Eck describes it...expect a you-know-what-load of rain!!! Of course, Seattle might catch a break, so check your weather before game time. If the Cyclone is still hanging around, we're Under 42.0 points. If it turns South and misses the Stadium, wallet closed.
------------------------------------------------------------------