cincy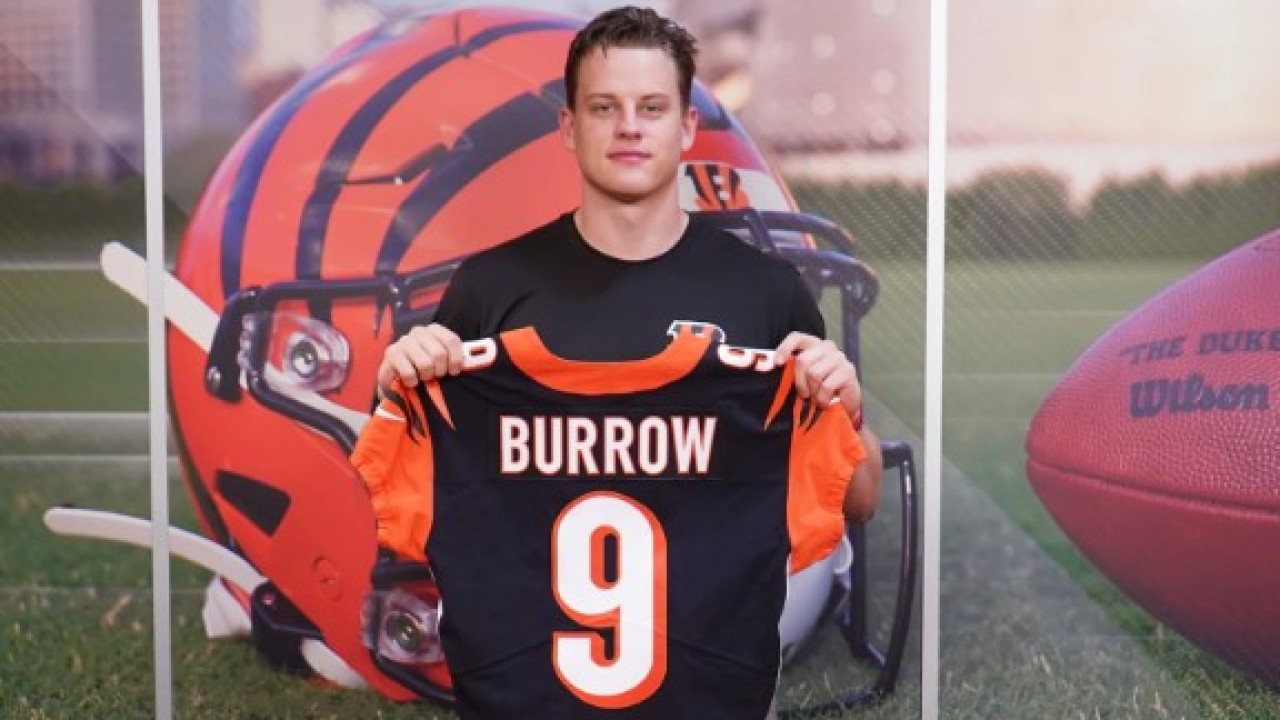 Las Vegas - Gonna rock the Bengals +13 points over the Ravens. Forget about his Tiger King nickname, because we have another one for Joe Burrow. Mr. ATM!!! Burreaux, for all my fans down in the Bayou, is still pitching a PERFECTO in his first NFL season, with a 3-0-1 spread record. And that put him at 12-3-2 the last year and change. How you gonna argue with an 80% cover rate? You CAN'T. We were gonna roll with Burrow in any case, then just got a little hit from the NFL that said Lamar Jackson did NOT participate in Baltimore's Wednesday practice due to a knee injury. The Ravens said it was a 'minor injury,' but you know how these guys like to be all stealthy and shade the truth. Just imagine taking 13 points and seeing Robert Griffin III or Sam Koch under center. Might not happen, but ya never know. We have seen Griffin, but third stringer Sam Koch. What? He played at Nebraska, that school known for producing great QBs, wink, wink. As long as Mr. ATM is on the field, there's only one thing left to say. This IS my BEST BET BAABBEEE!!!
Also rolling with the Falcons -1.5 points over the Panthers. Coming in at 0-4, there's no doubt that Atlanta head coach Dan Quinn MUST have a win to keep his job. And Carolina coming to town is exactly the team that should provide the best shot at a W. Why? History baby. Last season, the Falcons (-3.5) smoked the Panthers down in the ATL, 40-20. They also smothered them in Charlotte, posting a yuge 29-3 victory as a +3.5 point underdog. We're giving Matty Ice one more shot.
And if you need a three team 10-point teaser, the Other Silver Brother is back with some action, trying to extend his 4-0 PERFECTO! Start with the Falcons, and using the OSB's lines, take the ATL from -1 to +9 points against the Panthers. Then grab Pittsburgh, and drop the Steelers from -7 to +3 points over the Eagles. Close with a total in the Cleveland/Indy game, drop the Over/Under from 47.5 to 37.5 points and go OVER!
On the baseball board, Blake Snell will throw for Tampa Bay in the opener against Houston, and maybe this is a little left over spite from the Rays beating the Yankees, but Snell has not impressed me. He was roughed up for 6 hits and 4 earned runs in just 5 innings in a start against the NYY in the ALDS. If the Astros decide on Framber Valdez, gonna drop some chips on Dusty Baker's crew. And if you don't LOVE the name FRAMBER, you can't sit at my table!!!
What about the NBA bubble? Man, got so much action going that I'm gonna just watch & enjoy! Maybe put another Benjamin on LeBron OVER 29.5/30.5/31.5 points.
------------------------------------------------------------------