control board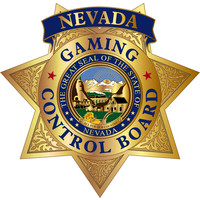 Las Vegas - Before we get to the picks, here's a look at what happened in Vegas/Nevada last month.
This is a list of the Nevada casino's net winnings in June from the Nevada Gaming Control Board. Note the last spot in the list, which is an HISTORIC NEGATIVE dollar figure.
- Penny slots $174.7 million
- Blackjack $54.5 million
- Baccarat $47.5 million
- Craps $19.9 million
- Roulette $16.5 million
- Sports -$483,000
The streak is OVER! DONE! KAPUT! For the first time in 83 months, that's EIGHTY THREE MONTHS, the sportsbooks in Nevada were LOSERS. The first time since July 2013 that they have not shown a profit. They dropped $483,000 and if you think that ain't a big deal, check out these numbers. In June of 2018, the sportsbooks posted $20.1 million in revenue and in June 2019, it was $16.5 million. OUCH!!!
Back to the picks and we gotta take a look at the bubble in Orlando to see if we can make a few bucks. First up is the Pelicans -2.5 points over the Jazz. Before you call your guy, or bring up the app on your smartphone, PLZ take a look at who is and who isn't. For New Orleans, Zion is back in the bubble and has been at practice, but is still listed as questionable for the game tonight. For Utah, the second leading scorer, Bojan Bogdanovic, is out.
We looked at the six NBA exhibition games from Tuesday. Five of the six went over and one game pushed. So, they KNOW how to score points in the bubble. And the last three times these teams met, they have gone OVER. The total is listed at 223.0, and thinking that the NBA will wanna put on a tasty show in the first game since March 12, so lets throw some cash at the OVER! Bought the the total at 223 late yesterday, and apparently, word got out, and the WISE GUYS have steamed the total all the way up to 227. Still on the Over, but cutting my pile of chips in half.
As for the late game, the battle of Los Angeles, TOO many question marks to make a legit pick. For the Clippers, Lou Williams is out, Patrick Beverley is questionable, Montrezl Harrell is questionable, Ivica Zubac is questionable and Landry Shamet is questionable. For the Lakers, Anthony Davis is questionable, while Avery Bradley and Rajon Rondo are both out.
------------------------------------------------------------------