davante 19
Tuesday, October 26, 2021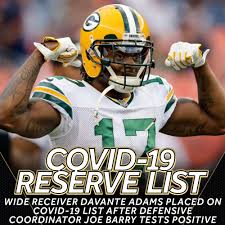 Las Vegas - Which Framber Valdez will we see in the World Series opener? Which way you gonna turn? Is it the amazing Framber who DOMINATED the Red Sox in game 5, allowing only 1 earned run and 3 hits over 8 innings? Or is it the lousy Framber who had trouble against the White Sox in the ALDS, allowing 7 hits and 4 earned in just 4 innings? Or the Framber that was absolutely BANJAXED in game one of the ALCS against the Red Sox, taking an early shower after allowing SIX hits and 2 earned runs in just 2.2 innings? On the other side of the equation, Charlie Morton has had two good and one bad so far in the playoffs. In two starts against Milwaukee, Charlie gave up 7 hits and 4 earned in 9 innings. Against the Dodgers, Morton tossed 5 innings, allowed just 3 hits and 2 earned runs. Don't yell at me and don't get mad, but think we're gonna take a hard pass tonight, and wait until game two, then send in the cash.
And if you're wondering why the line on the Packers/Cardinals jumped from -3.5 to -6, it's NOT Aaron Rodgers. It's Davante Adams who has been ruled out due to COVID-19. Normally don't see the line jump like that for a WR, but Adams is special, maybe the BEST in the NFL, and certainly the main weapon for Rodgers.
After trading for QB Joe Flacco, the Jets odds did NOT budge one inch. STILL 2,500/1 to win the Super Bowl.
------------------------------------------------------------------