deshaun2
Thursday, November 26, 2020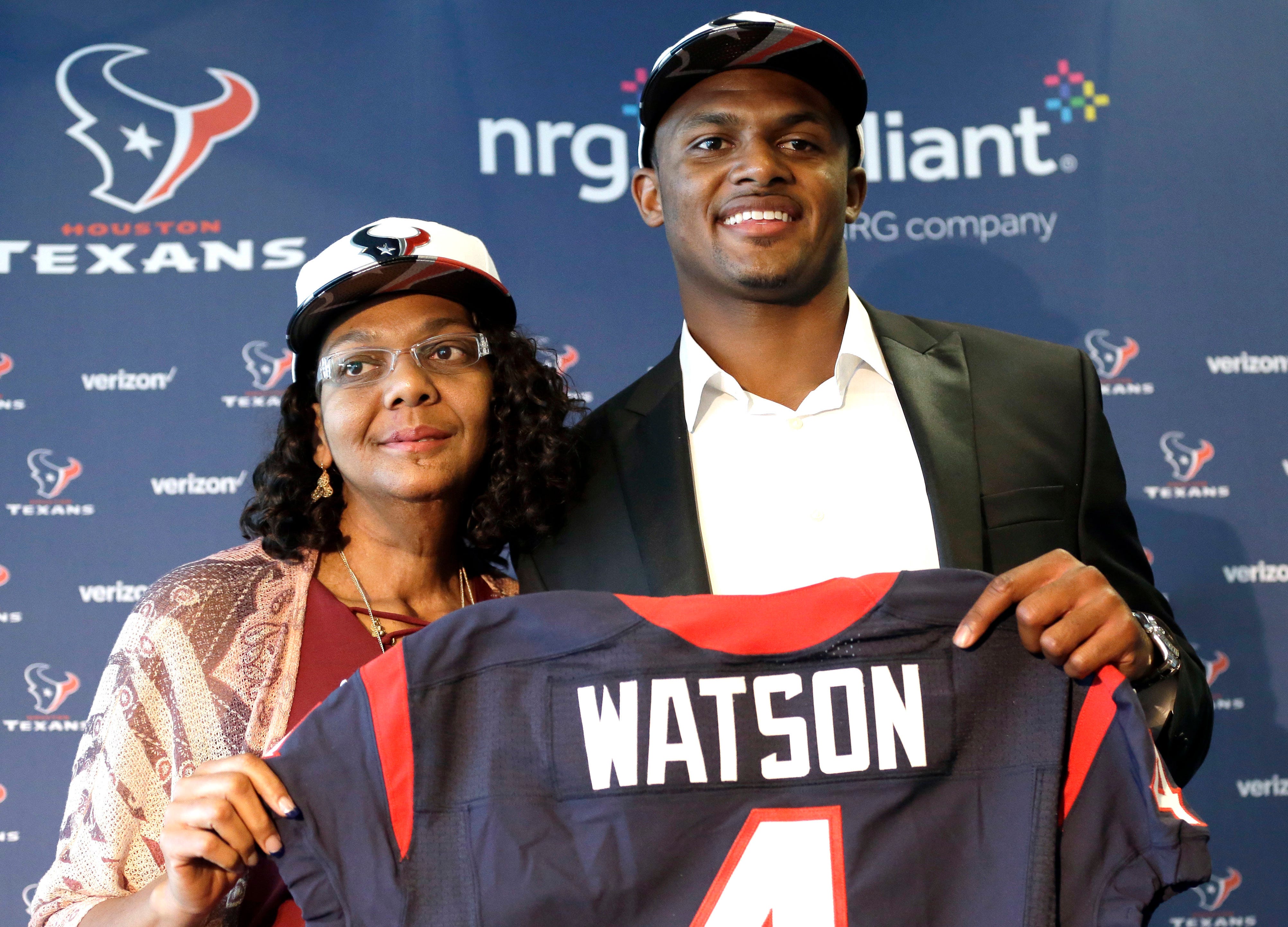 Las Vegas - And then there were only two. Sadly, the BEST game on the Turkey day card, Steelers/Ravens, has been postponed. It will go Sunday, MAYBE! So, instead of the Grand Salami for total points on all six teams, we're gonna throw out a total yards passing prop and see what you think. Got Deshaun Watson at even money, Matthew Stafford and Alex Smith both at +$300, with Andy Dalton at +$400. Gonna rock Sherlock Holmes' sidekick, Watson, for the money.
Speaking of Deshaun, we're looking at the Texans -3 points over the Lions. Detroit QB Matthew Stafford was playing through torn ligaments in his right thumb but didn't blame the injury for the Lions' offensive struggles. Okay Matt. As long as he is the starting QB, and as long as his ligaments are torn, we are rocking the other side no matter who Detroit plays. Just look at Stafford's pathetic effort last week, hitting on only 18 of 33 for 178, with NO TDs and an UGLY 70.0 rating. Now look at Watson and it's a 180 degree turn. How about rocking 28 of 37 completions for 344 yards, with 2 TDs, ZERO INTs and a fabulous rating of 121.9. And Houston's defense is starting to believe, holding the last two opponents to a combined 30 points. What? Actually it's Watt. J.J. and the boys for a medium pile of cash.
Took a look at the Dallas/Washington game, and what are we talking, like 2013-14 with Andy Dalton against Alex Smith. Got a Leaning Tower of Pizza to the 'Boys, but not gonna push too much stuffing/chips to the middle of the table. PLZ enjoy.
From Mr. & Mrs. Ecks & Bacon and all the little bacon strips, PLZ enjoy & PLZ stay safe!!!
----------------------------------------------------