dion
Tuesday, November 17, 2020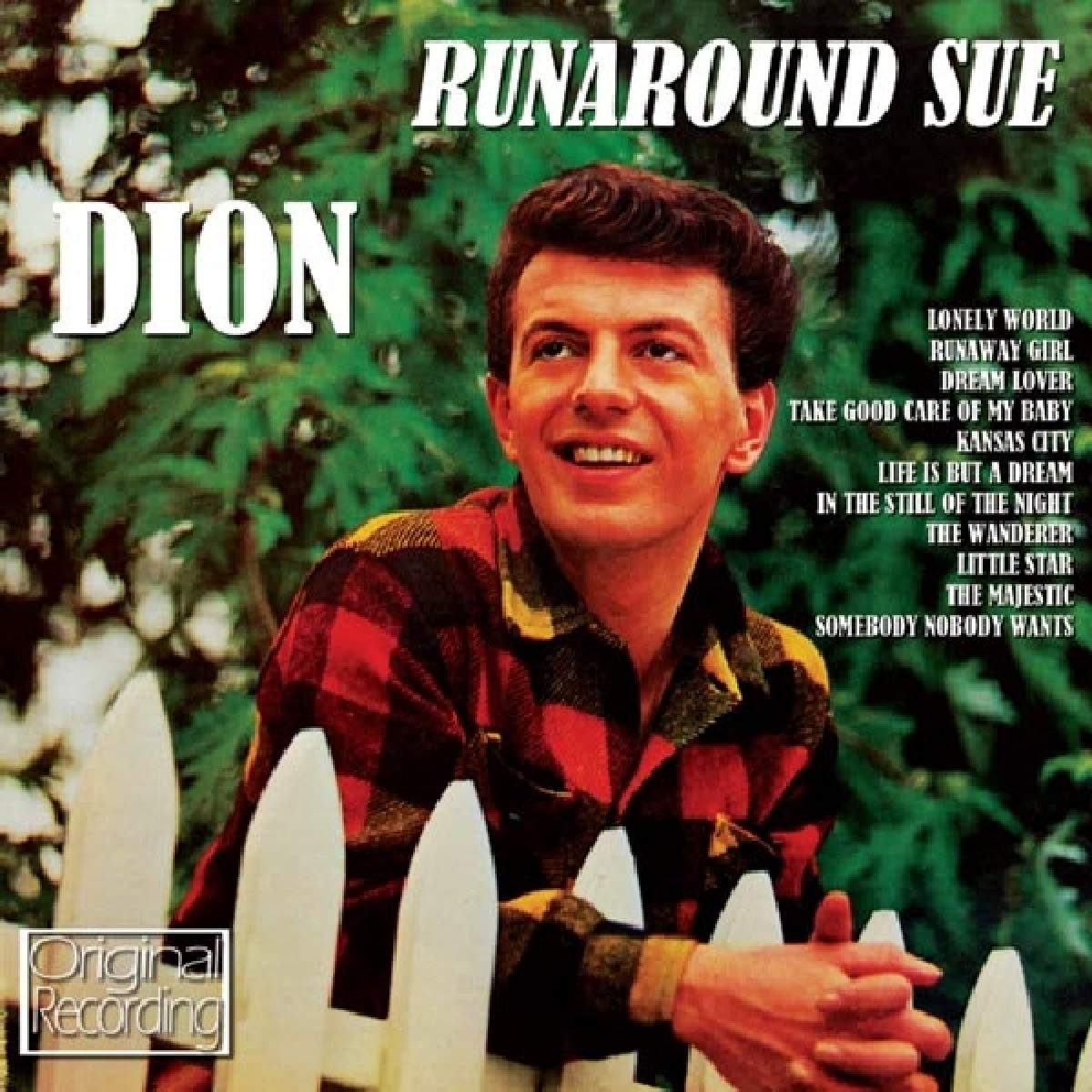 Las Vegas - 'Here's my story, it's sad but true
It's about a girl that I once knew
She took my love then ran around
With every single guy in town.'
Those are the opening lyrics to the song "Runaround Sue," which was the soundtrack of our lives when we lived in the Marble Hill Projects in the Bronx. We would hang out on the benches, or, at the playground, with our little transistor radios listening to Cousin Brucie on WABC in New York City. It was like Apple Music or Spotify, but FREE!!!
So, I'm changing the lyrics. Might have to call the GREAT Dion DiMucci and ask permission. If you were not from that long ago and far away time, the early 1960s, check Dion out, you'll dig it!
From Ecks & Bacon.
'Here's my story, it's sad but true
It's about a game that I once watched
It took my wallet then ran around
With every single bookmaker in town.'
The game in question is Arizona/Buffalo from late Sunday afternoon. Had the Cardinals as my BEST BET and bought a chunk early in the week at -1.5. The line jumped as the week went on, and by Sunday, it was 'Zona -2.5 or -3, depending on where you shopped. You probably know the story. The Bills score a late TD, go ahead 30-26, with like 11 seconds on the clock. Then Kyler Murray throws a HAIL MURRAY and hits DeAndre Hopkins for the TD, putting the score at 32-30. Perfect. Line up for the extra point, and it's a 33-30 final. Some of you win, and the rest push. NOPE! Rather than kicking the extra point and taking a chance on a bad snap, or a block, coach Kliff Kingsbury orders Murray to kneel down. Of course, the clock doesn't start on an extra point try, so there was still :02 seconds left. That forced Arizona to kick off, and make a tackle. Final score, 32-30. FREAKIN' OUCH! Can't blame Kingsbury because it was actually a sound strategy. Although I'm guessing Double K caught the game early at -1.5. That's only IF he were a betting man, and we're not saying he is.
As long as I'm crying, also had the Browns -3 points over the Texans, and was coughing up a lung when Nick Chubb ran on open green grass, on the way to a 60 yard TD. He only made it 59 yards. My lung collapsed when Chubb ran out of bounds at the one yard line, so the Browns could run out the clock. Again, a smart strategic move by coach Kevin Stefanski, but man, what shoulda been a 17-7 win & COVER, turned into a deflating push. I'll stop whining now, but thanks for listening.
----------------------------------------------------