Ecks & Bacon....Feel The Sizzle!!!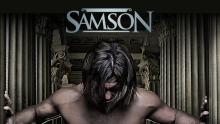 Friday, September 30, 2022
Las Vegas - As long as he doesn't cut his hair, we're gonna roll with Adrian Sampson and the Cubs over the Reds. Sampson has been quite a find for the Cubbies and one of the reasons that they've won seven of the last eight (not in including last night). In particular, Sampson's last four starts have been close to perfection. He threw 24 innings and allowed only three earned runs for a svelte 1.13 ERA. We love the way Chicago is closing the season, but can't say the same about Cincy. The Reds have dropped six of their last seven, and 16 of the last 20. Heard a rumor that their golf clubs are already in the clubhouse. Cash is down hard on the Cubbies. We were gonna take an extended look at the Blue Jays with Alek Manoah tonight, but when the Orioles lost yesterday, the Jays clinched a Wild Card spot. Since they might start to rest some players, we'll take a pass.
------------------------------------------------------------------