Ecks & Bacon....Feel The Sizzle!!!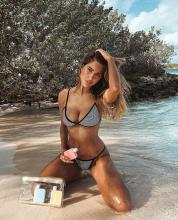 Too much oil???
Yes???
No???
Las Vegas - Quack Quack. Yea, the Ducks baby! Oregon lost my favorite college player, Bol Bol, yea, son of Manute, back in January. But the Ducks do have one of the best coaches on this side of the Mississippi, Dana Altman.
No matter where he goes, all he does is win. Altman posted a 68-54 record at Kansas State, 327-176 at Creighton, and is currently 235-95 at Oregon. This is not his best gaggle of ducks, sorry, had to throw gaggle in. Really, how many times do you get to use gaggle in a lifetime. Oops, never mind, that's for Geese. Ducks are a flock. Back to biz. And we're talking MONEY baby! Oregon has come down the stretch like Secretariat, winning and COVERING eight in a row. Totally understand that the Big Ten is way better than the Pac 12, but Wisky has been burning cash. The Badgers have covered only two of their last 10, and 20% doesn't make it in my world.
Also like Cal-Irvine +4.5 points over Kansas State. And Irving, yea, I call them Irving because that was my Grandpa's name. And they have maybe my FAV nickname ever, the Anteaters. Once again, get that the Big 12 is WAY better than the Big West. However, Irving roars into the first round matchup on a 16-0 straight up run, and has covered nine of the last 10, with one push. Also, one of K-State's best players, an All-Big 12 first teamer for two years, F Dean Wade, is GONE. Eaters gotta EAT!
----------------------------------------------------
*eckSTATic*
----------------------------------------------------
For your wagering pleasure, here are your spread stats of the day. Are we gonna see another HUMUNGOUS #1 vs. #16 upset? Not sure but we do have some numbers you might wanna look at. Talking Duke and North Dakota State. And talking a 27.5 point spread. That's a whole lotta chalk. If you're not a fan of the Summit League, then the Bison probably have not hit your radar screen. That's why I'm here. NDSU has been a cash cow, or cash Bison if you will, covering nine of the last 13 overall, and five of the last six on the road. As for the big picture, the Blue Devils overall spread log sits at 18-16, 9-8 on the road and 16-15 as a favorite. The Bison's overall spread mark is 15-17, 7-12 on the road and 4-8 as an underdog. For you total players, the Dookies have gone Over only 9 times, Under an AMAZING 24 times and pushed once, while Dakota has gone Over 20 times and Under 12.
----------------------------------------------------