Ecks & Bacon....Feel The Sizzle!!!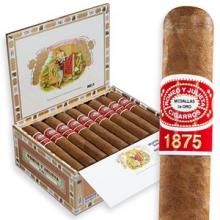 Apparently, too much cigar smoke in my house, and forgot to post this baseball pick...
Sorry...
This is what you should have read...
Las Vegas - Gonna crack open the MLB pitcher's bible, naturally, I have a bible for every sport, and roll with the Cubs over the Reds. Chicago sends Kyle Hendricks to the hill, and the mini-Greg Maddux clone has been on point so far this season. Especially at Wrigley. In four starts at home, Hendricks has allowed ONLY 2 earned runs over 29 innings. My calculator tells me that works out to a MICROSCOPIC 0.62 ERA. What! He has also won four of the last five, and owns a very profitable 6-2 lifetime record against Cincy. The Reds send Anthony DeSclafani to the bump, and this righty seems to have lost his way. How lost? He has been raked for 14 hits and 8 earned runs over the last 8 innings, and didn't even need the calculator to figure out his BULBOUS 9.00 ERA. And oh yea, the Cubbies have the second best home record in the National League at 17-7. Now I just gotta find out who is doing "Take Me Out to the Ballgame!"