Ecks & Bacon....Feel The Sizzle!!!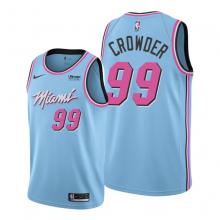 Wednesday, September 23, 2020
Las Vegas - Miami has been SOOOOOOO good to my bank account, covering 10 of the last 12 (83%), but gotta admit that I'm a little nervous after watching Boston out-everything the Heat in game three. With a 2-0 lead, it looked like Miami was kinda just going through the motions, while the Celtics seemed to handle the Heat's 2/3 zone with ease. The kids from South Beach had trouble from downtown, especially Jae Crowder. Jae was averaging 13.3 points per game in the playoffs, and hitting on 38.5% from beyond the arc. In game three, Crowder scored 10 points, but the UGLINESS, 2/10 (20%) from deep, was a YUGE factor. The problem also affected Goran Dragic, normally a 38.3% dead-eye from deep, who made only 1 of 5. We know that the Cs are one of the best teams guarding the 3-point shot, but Miami is one of the best shooting the rock from downtown. Brad Stevens came out on top in the X & O battle against Erik Spoelstra, but we're expecting 'Spo to bounce back with some subtle adjustments that allow the Heat to cover the three point spread.
After looking over the MLB board, there were two games that called my name. The Red Sox with Nathan Eovaldi and the Padres with Mike Clevinger. Could not decide which one to eliminate, so, I'll keep both and try a small two team parlay.
------------------------------------------------------------------