Ecks & Bacon....Feel The Sizzle!!!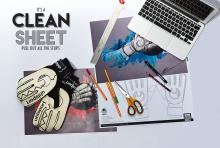 Monday, November 23, 2020
Las Vegas - If you're expecting a shootout tonight, you might wanna recalibrate. Sure last season's game was bonkers, with 95 points on the board as Tampa posted a 55-40 win. But that was with the LEGENDARY Jameis Winston at QB for the Bucs. Now, it's just the ordinary old Tom Brady. NOT expecting a shootout here because both defenses are stout. The visiting Rams rank second in both scoring defense (18.7 points per game) and total defense (296.4 yards per game). They also slot in at #3 in passing defense (199.7 per) and #5 in rushing defense (96.8 per). No wonder why the Under is SIX & OH since October 4th in L.A.'s games. And when you look across the field, the Bucs D leads the NFL in rushing defense (76.6 per) and ranks third in total defense (300.3 per). So, we're going low, Under 48.5, and if you can find a +5 just before kickoff, we would tickle the kids from Los Angeles.
Quick look across the pond at the Wolverhampton vs. Southampton game this afternoon (3:00 pm). The Wolves are stingy. How stingy? They have kept THIRTEEN clean sheets this year. If you're not following soccer, we call a clean sheet a bagel over here, or a goose egg or shutout. So, we would look at Under 2.5 goals for the money.
----------------------------------------------------