Ecks & Bacon....Feel The Sizzle!!!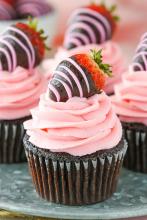 Sunday, November 17, 2019
Las Vegas - Riding with the Cowboys over Lions. Why? Cupcakery & Jeff Driskel. First we bring you Cupcakery. Not sure what happened when Dallas played the Jets and lost 24-22, but the 'Boys have dominated against the rest of the NFL cupcakes. It was 35-17 and 37-18 in two wins against the Giants, 31-21 over Washington and 31-6 against Miami. And Detroit has had major problems against the cream of the NFL crop, winning just two of the last 11 straight up against teams with winning records, and covering only three of those. Now for Driskel. He was not horrible last week against the Bears (27/46 for 269 yards), but the BIGGEST concern is, he was the Lions LEADING rusher. UH OH! And since Dallas has won nine of the last 12 off a loss, yes, this IS my BEST BET BAABBEEE!!! And would push all my chips in and go as high as -7.
----------------------------------------------------