Ecks & Bacon....Feel The Sizzle!!!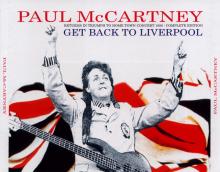 Las Vegas - Back over to England, and we'll look at Liverpool vs. Burnley.
Lemme just throw some numbers at you.
Paul McCartney's Reds are on a run, an HISTORIC run, and they ain't gonna stop now.
Liverpool has won ALL 17 of their home league games this season and their last 24 in a row.
The Reds 57-game unbeaten home Premier League run has seen them score 149 goals and concede just 32. That's FIFTY SEVEN at home without a loss!!!
If they win three of their final four, it'll be the most points EVER, surpassing the current record of 100 held by Manchester City.
In the 'what have you done for me lately' category, it's all BAGELS! Liverpool's last two games at home were 4-0 over Crystal Palace and 2-0 over Aston Villa. Oh, and the Reds also bageled the Clarets at Turf Moor in Burnley, 3-0, at the start of the season.
If you're looking at Burnley's last few games, yea, it's impressive, but step back and look at the teams they beat or tied. We're talking about Watford, Crystal Palace, Sheffield United and West Ham. The last time they fought a team at the top of the table, actually 2nd, Manchester City, it was, you guessed it, another BAGEL, 5-0 for City.
So, how we gonna make some cash? For those that are not interested in laying over $400 to win back $100, try OVER 2.5 goals at around -$200. Try the 'Exact Score' wager, 2-0 to Liverpool at +$575, and 3-0 to Liverpool at +$650. And close it out with Liverpool to win the 1st half at -$170.
Speaking of big PHAT favorites, we would also recommend Manchester City to roll over Brighton & Hove.
------------------------------------------------------------------
Moving into the Octagon at Yas Island, or, Fight Island, later this evening, gonna check out Kamaru (The Nigerian Nightmare) Usman vs. Jorge (Gamebred) Masvidal. The Nightmare comes in on a RIDONKULOUS 15-0 run and hasn't lost a fight since 2013. We've seen Gamebred destroy a few of his most recent opponents, but he has not fought since November of last year. More importantly, and for me, the key to the fight is, the issue of Masvidal's weight loss. He said that he weighed around 192 pounds on Sunday, and he just made the 170-pound limit at the weigh-in yesterday. Don't care what any of the experts say, but cutting TWENTY TWO POUNDS in less than a week will have dramatic consequences. Especially against a guy that loves the ground game and has gone five rounds in each of his last four fights. I'm having a NIGHTMARE, but this one comes with a cash back guarantee!!!
------------------------------------------------------------------
And now, a few words from my #1 horse guy, my ONLY horse guy, Martin Calia. Talk to us Marty...
"This is the fourth day of a five race meet at Keeneland will feature the Grade 2 Blue Grass Stakes. There will be Kentucky Derby points of 100-40-20-10 to the first four finishers.The Blue Grass is race 9, but before I give you my selection I put together a small 50 cents pick 3 for races 1 thru 3.
Race 1- 2/5/8
Race 2- 4/5/6/9/10/11
Race 3- 3/6/7
A $27 ticket for 50 cents.
Race 9 The Blue Grass Stakes
This is a mile and an eighth race on the dirt for 3 year olds and there is one filly in the race, Swiss Skydiver, who is the 3-1 morning line favorite. I'm picking against this tough filly and going with #3 Art Collector. Collector is on a three race win streak and is trained by Thomas Drury. This trainer hits at 18% (winners), but is a 27% win rate when his horses win their last start. The trainer/jockey combo of Drury and Brian Hernandez Jr. have a 26% win rate. Art Collector is 2-2 in 2020, and ran a 100 Beyer speed figure his last race. No other horse in the field has a three digit speed figure. In his last race Art Collector easily defeated Shared Sense who won the Indiana Derby on Wednesday. The track has been playing to speed horses and stalkers which fits Art Collector, as he can set the pace or use his speed to sit a perfect trip. The bet is $50 win and place on #3 Art Collector and a $5 exacta wheel #3 with all."