golf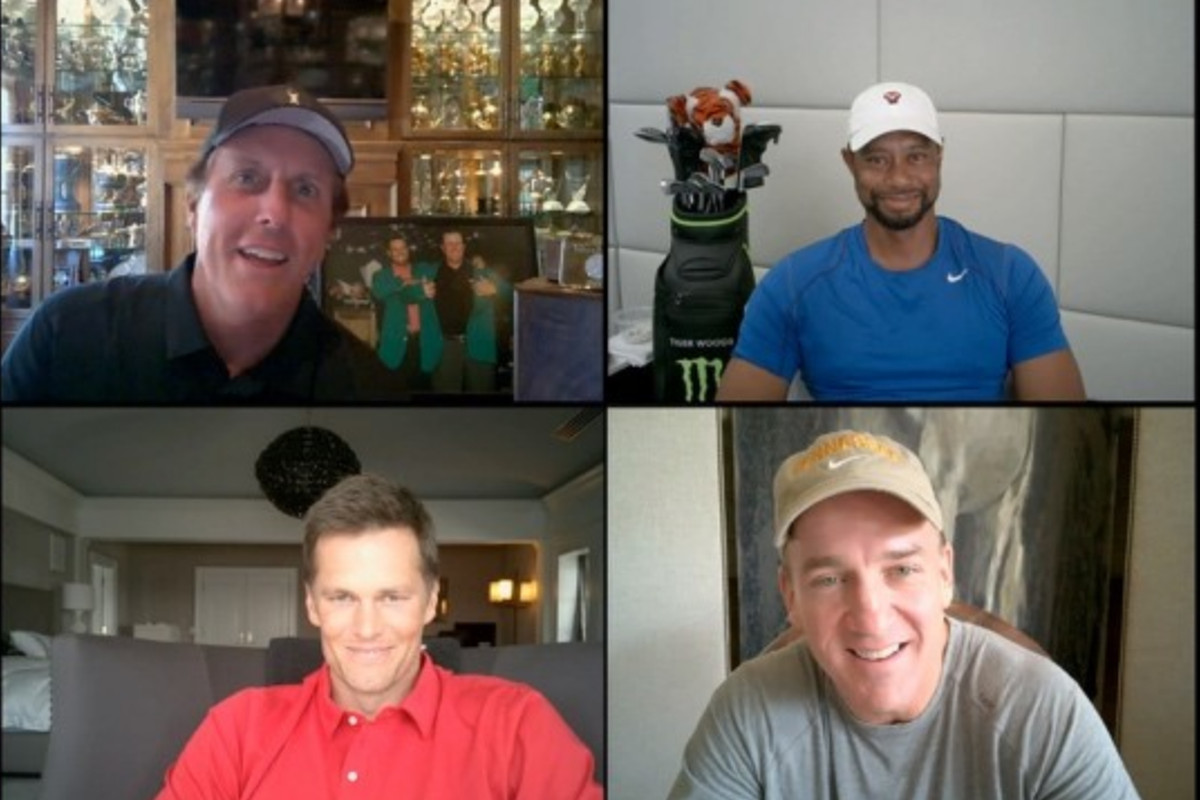 Las Vegas - Golf returned this weekend with a BANG! The TaylorMade Driving Relief event with Rory McIlroy and Dustin Johnson vs. Rickie Fowler and Matthew Wolff was a SMASH for the sportsbooks. The action at some books was double what a normal PGA event would attract. This weekend, you throw in Tiger Woods, Peyton Manning, Phil Mickelson and Tom Brady in The Match: Champions for Charity, and the betting action will QUADRUPLE!!!
Naturally, we'll be getting involved later in the week, after I talk to my son-in-law who is a superintendent at three golf clubs here in Vegas. Gotta find out a little bit of the history at the Medalist Golf Club in Hobe Sound, Florida. I'll have my guy call the super down in Florida to find out how fast the greens are rolling on the Stimpmeter, and how the course is playing. Of course, you need a little Stimpmeter love. Here you go. It was designed in 1935 by golfer Edward S. Stimpson, Sr. Eddie S. was a spectator at the U.S. Open at Oakmont back in '35. After watching a putt by Gene Sarazen roll off a green, Stimpson was convinced the greens were unreasonably fast, but wondered how he could prove it. He developed a device, made of wood, now known as the Stimpmeter, which is an angled track that releases a ball at a known velocity so that the distance it rolls on a green's surface can be measured. Tah Dah!
Got a ton of legit props to study, and some wonderfully wacky stuff as well including will Tiger wear his traditional red shirt/black pants Sunday best? Will Phil wear a baseball cap or visor? Will Tom Brady's hat logo be his TB12 or the Tampa Bay Bucs? Will Brady wear a Super Bowl ring? How many Peyton Manning commercials will appear during the broadcast? Current Over/Under is 1.5 commercials. And my favorite, will any player say OMAHA?
Adding odds & props on The Match: Champions for Charity and odds for the German Bundesliga this weekend.
----------------------------------------------------
*GOLF*
----------------------------------------------------
*Sunday*
*The Match: Champions for Charity*
*Hobe Sound, FL*
----------------------------------------------------
*Odds to win*
----------------------------------------------------
Tiger Woods/Peyton Manning * -$225*
vs.
Phil Mickelson/Tom Brady * +$185*
----------------------------------------------------
*To win the 1st hole*
----------------------------------------------------
Tiger Woods/Peyton Manning * +$280*
Phil Mickelson/Tom Brady * +$280*
Tie * -$130*
----------------------------------------------------
*To lead after 3 holes*
----------------------------------------------------
Tiger Woods/Peyton Manning * +$130*
Phil Mickelson/Tom Brady * +$160*
Tie * +$200*
----------------------------------------------------
*To lead after 6 holes*
----------------------------------------------------
Tiger Woods/Peyton Manning * +$125*
Phil Mickelson/Tom Brady * +$145*
Tie * +$280*
----------------------------------------------------
*To lead after 9 holes*
----------------------------------------------------
Tiger Woods/Peyton Manning * +$110*
Phil Mickelson/Tom Brady * +$130*
Tie * +$350*
----------------------------------------------------
*When will the match finish*
----------------------------------------------------
18th hole or later * 3/2*
17th hole * 5/2*
16th hole * 7/2*
15th hole * 5/1*
14th hole * 10/1*
13th hole * 20/1*
12th hole * 50/1*
11th hole * 100/1*
10th hole * 100/1*
----------------------------------------------------
*Closest to the pin after tee shot on hole 4*
----------------------------------------------------
Tiger Woods * -$130*
vs.
Phil Mickelson * +$110*
----------------------------------------------------
*Closest to the pin after tee shot on hole 4*
----------------------------------------------------
Peyton Manning * -$175*
vs.
Tom Brady * +$155*
----------------------------------------------------
*Closest to the pin after tee shot on hole 4*
----------------------------------------------------
Tiger Woods * +$120*
Phil Mickelson * +$130*
Peyton Manning * +$600*
Tom Brady * +$800*
----------------------------------------------------
*Closest to the pin after tee shot on hole 8*
----------------------------------------------------
Tiger Woods * -$130*
vs.
Phil Mickelson * +$110*
----------------------------------------------------
*Closest to the pin after tee shot on hole 8*
----------------------------------------------------
Peyton Manning * -$175*
vs.
Tom Brady * +$155*
----------------------------------------------------
*Closest to the pin after tee shot on hole 8*
----------------------------------------------------
Tiger Woods * +$120*
Phil Mickelson * +$130*
Peyton Manning * +$600*
Tom Brady * +$800*
----------------------------------------------------
*Closest to the pin after tee shot on hole 12*
----------------------------------------------------
Tiger Woods * -$130*
vs.
Phil Mickelson * +$110*
----------------------------------------------------
*Closest to the pin after tee shot on hole 12*
----------------------------------------------------
Peyton Manning * -$175*
vs.
Tom Brady * +$155*
----------------------------------------------------
*Closest to the pin after tee shot on hole 12*
----------------------------------------------------
Tiger Woods * +$120*
Phil Mickelson * +$130*
Peyton Manning * +$600*
Tom Brady * +$800*
----------------------------------------------------
*Closest to the pin after tee shot on hole 16*
----------------------------------------------------
Tiger Woods * -$130*
vs.
Phil Mickelson * +$110*
----------------------------------------------------
*Closest to the pin after tee shot on hole 16*
----------------------------------------------------
Peyton Manning * -$175*
vs.
Tom Brady * +$155*
----------------------------------------------------
*Closest to the pin after tee shot on hole 16*
----------------------------------------------------
Tiger Woods * +$120*
Phil Mickelson * +$130*
Peyton Manning * +$600*
Tom Brady * +$800*
----------------------------------------------------
*Longest tee shot on hole 3*
----------------------------------------------------
Tiger Woods * -$135*
vs.
Phil Mickelson * +$115*
----------------------------------------------------
*Longest tee shot on hole 3*
----------------------------------------------------
Peyton Manning * -$130*
vs.
Tom Brady * +$110*
----------------------------------------------------