klassiker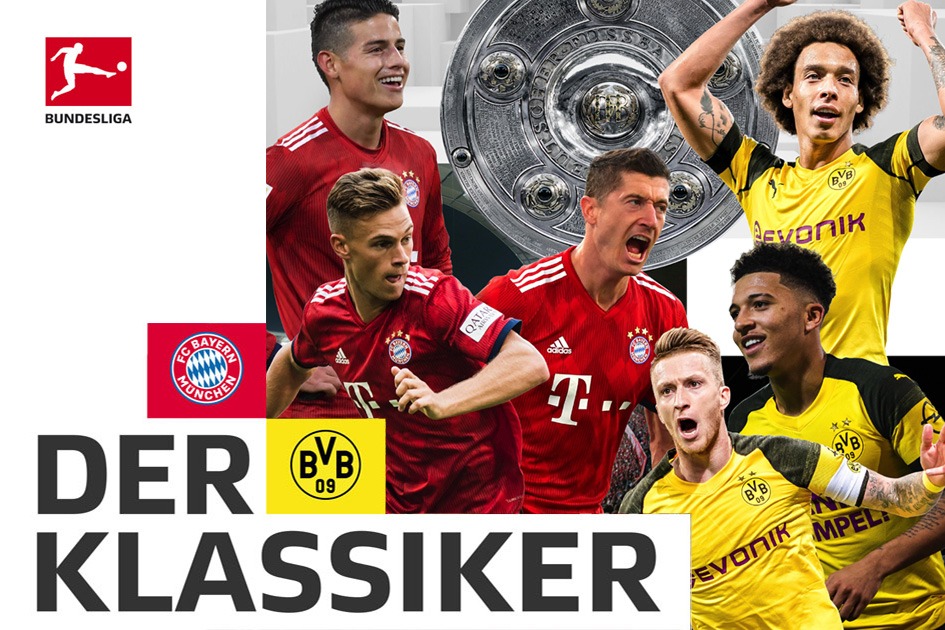 Las Vegas - Think Yankees/Red Sox. Think Lakers/Celtics. Think Duke/North Carolina or Barcelona/Real Madrid. Some of the greatest rivalries in all of sports. Now, take it to the Bundesliga, and you have Bayern Munich, the YANKEES of German soccer, they've won 29 titles and are gunning for number 30, against Borussia Dortmund. Bayern is the road favorite at -$115, with Dortmund the home underdog at +$250, with NO fans. If you're thinking that these 1st and 2nd place teams are evenly matched, just four points apart in the standings, you can bet the draw which is +$320.
The Bavarians from Munich are looking for their 8th straight league title and have scored 80 goals in 27 matches, allowed only 28, for a RIDONKULOUS goal differential of +52. The Black & Yellows from Dortmund have also played 27 matches, netted 74 goals, allowed 33, for a goal differential of +41.
In Spain, the Barcelona/Real Madrid wars are called El Clasico. In Germany, Dortmund vs. Munich is called Der Klassiker. The Bavarians have been on a spectacular run, winning 16 of the last 17 with only one draw. They fed Dortmund a 4-0 bagel in the first meeting at Munich. But the Black & Yellows are on a pretty sweet run as well, with six straight wins at home, scoring 21 and allowing only 2. And since coming back, Borussia has not allowed a goal, beating Schalke 4-0 and Wolfsburg 2-0.
Bayern is solid in every quadrant of the field, and with Robert Lewandowski ready to fill the net, the visitors are tough to bet against. However, Dortmund has one of the most exciting kids in the world, Erling Braut Haaland from Norway. The 19 year old stud has scored 10 times in his first 10 Bundesliga matches since arriving from Red Bull Salzburg. He's a 6'4" 192 pound beast that can run, score, and defend. If you don't think 6'4" is a beast in soccer, take a look at three greatest players in the world, Lionel Messi, Cristiano Ronaldo and Neymar. Messi is only 5'7" and 159 pounds soaking wet. Ronaldo is a little bigger at 6'2" and 187 pounds while Neymar is just 5'9" and 150 pounds, after a five course dinner. Erling, yea, we're on a first name basis, has scored 33 goals in his last 30 games with Red Bull and Dortmund. So, shop around and find the best price on the prop that has Haaland scoring a goal. Should be around 6/5. Also gonna throw a few chips at Thomas Muller to score a goal at around 9/5. The last six matches in Der Klassiker have had at least four goals, the Over/Under goal total is 3.5, so, obviously, we're gonna drop a few chips on the Over.
After doing all my homework, and being able to make a case for both sides, I'll play the draw, and drop a full Benjamin to win back a very profitable $320.
----------------------------------------------------