lamar
Thursday, February 18, 2021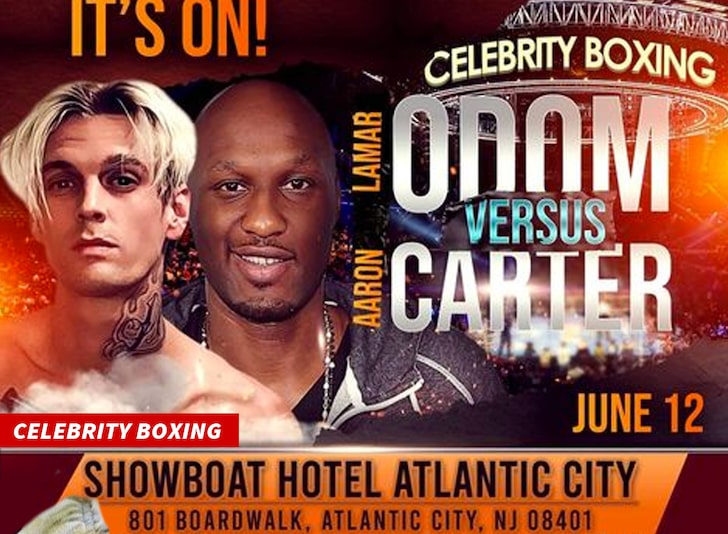 Las Vegas - If you wanna get in early on some celebrity boxing, we have the odds for the Lamar Odom vs. Aaron Carter match set for June 12 in Atlantic City. Odom is the favorite at -$220 with Carter the underdog at +$180.
Would like to make a play on the Lakers/Nets game tonight, but with a handful of superstar players out or questionable, it's impossible to handicap. NO Anthony Davis for L.A., NO Kevin Durant and Kyrie Irving is a possible question mark for Brooklyn. Taking a pass.
Dribbling over to the college hoop board, gonna jump on Wichita State plus a snowman over Houston. Understand that Kelvin Sampson's Cougars are the better team, but thinking that the Shockers could shock, or stay close to the visitors from Texas. These two American Athletic Conference rivals hooked up in Houston back on January 6, and the Coogs slipped past Wichita, 70-63, but failed to cover the 11.5 point spread. It looks like the change in the coaching box has worked out pretty well for the Shockers. Isaac Brown was Wichita's top recruiter/assistant coach and helped the Shockers to a 157–50 record in six seasons including four NCAA Tournament appearances. On November 17, 2020, he was named interim head coach following the resignation of Gregg Marshall. And so far, so good. After a wobbly 1-2 start, Wichita has won 11 of the last 13, but even more DELICIOUS, is pitching a 7-0 PERFECTO at home.
If you're nervous after looking at Houston's last two wins, by 17 and SIXTY SIX points, lemme explain. The 17 point win came against a lousy South Florida squad, 82-65, and the SIXTY SIX point blowout, 112-46, was against Our Lady of the Lake. If you're not familiar with the Lady, they hail from San Antonio, go by the nickname Saints, and play those national powerhouses including Dillard (thought that was a department store), Wayland Baptist and Jarvis Christian College. I'm not a lineman for the county, and I don't drive the main road, but you can gimme Wichita for the money!
----------------------------------------------------