leipzig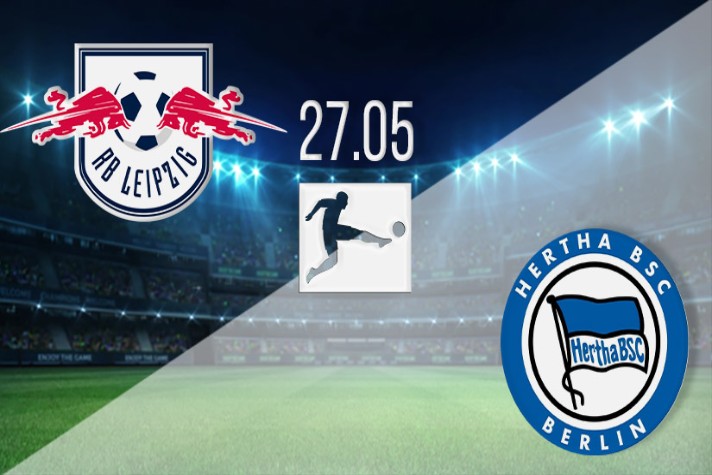 Las Vegas - Staying in Germany and moving from Dortmund to Leipzig, just about 415 kilometers, which is about 258 miles and should take about four hours by car. Of course, you can probably push the speedometer to 90+ on the Autobahn and make the trip in three hours and small change. If you don't feel comfortable driving, you can jump on the train in Dortmund, pay €19.90 Euros (like $21.85 U.S. bucks) and get there in 5 hours and 11 minutes. Of course, if you have a few extra Euros, you can jump on a plane, for like $200, one way, but you gotta stop in Munich and the total time would be well over four hours.
Now that you have all your travel questions answered, on to the game between RB Leipzig and FC Hertha Berlin.
Leipzig is sitting in the third slot in the standings, just three points off second place Dortmund. A win here and the Red Bulls would jump to second. Leipzig is a large favorite at -$300, while Hertha is a gigantic underdog at +$725. If you're thinking draw, you'll put up $100 and win back $450.
Numbers. Leipzig is sitting on 54 points with 15 wins, 3 losses and 9 draws. They have scored 68 goals, allowed 27 for the 2nd best goal differential in the Bundesliga at +41. Hertha has put together 34 points with 9 wins, 11 losses and 7 draws. They have scored 39, allowed 48, for a goal differential of -9. And if you're looking at The Old Lady's last two wins, don't get too excited. Hertha beat Union Berlin 4-0 and Hoffenheim 3-0. That looks good on paper, but neither team has a winning record, and their goal differentials are pretty ugly. Hoffenheim is a -11 and Union is -15. The Leipzig kids are on another level, and they have one of the BEST strikers in the league. Timo Werner had a hat trick in the last game against Mainz, and his 24 goal total is just three behind Robert Lewandowski's 27 for the "Kicker top scorer cannon," or, the Golden Boot. We're willing to lay the heavy price since Leipzig has won six of the last seven against the visitors from Berlin.
----------------------------------------------------