liam
Thursday, November 19, 2020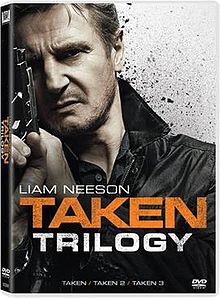 Las Vegas - Take a look at the injury list for each team and it's STAGGERING! Getting tougher and tougher to field 11 competent guys on each side of the ball. That's just one of the reasons why the scoring is up DRAMATICALLY, and why this game has the highest Over/Under total, 57.5, on the NFL board. Why not. They played back in week seven at Arizona, and it was the Cards squeezing out a 37-34 win in OT. The O/U total in that game was 55.0 and it went OVER by ONLY 16 points. Russell Wilson was, sorry Ciara, UGLIFIED, throwing three INTs, but yet the Seahawks still lost by only a FG. Kyler Murray worked his magic, completing 34/48 for 360 yards and three TDs. Neither team plays defense, so look for another shootout, and most likely, another tight game.
'Zona is on a sweet roll, winning four of the last five, but we looked at the scores, and if you wanna talk TIGHT, we're ready. After the 3-point win against Seattle, they beat the Dolphins 34-31, and last week, it was 32-30 with the 'Hail Murray' in the dying seconds to scrape past Buffalo.
Now we just have to figure out which Russell we're gonna get. The MVP candidate that tossed 19 TDs against just 3 INTs in the first five games, or, the uncharacteristic bumbling QB who gifted 7 picks and only 9 TDs in the last four games? We're opting for the first Russell and gonna drop a tiny Leaning Tower of Pisa on the Seahawks.
If you like trends, we can tell you Pete Carroll's kids have covered seven of their last nine with one push in front of the Thursday night cameras the last 10 times out.
Also gonna take a ride to Prop City. Looking at the 'Double Result' prop, and gonna try a few bucks on a tie at halftime and Seattle to win the game at 15/1. A few more on tied at halftime and switch to Arizona to win the game at 20/1. And since these teams are SO evenly matched, tied at halftime and tied at the final gun at 75/1 odds is worth a few bucks. If the tie/tie wager hits, you can look for me in a private villa on St. Barts. Oops. Just found out that the Kardashian clan rolls down there, so we're moving a little further North to Anguilla. My villa will probably be next door to Liam Neeson, where I'll be rewatching ALL of his "Taken" movies, and then strolling next door to ask Liam when "Taken 4" is gonna drop!!!
----------------------------------------------------