ma rainey
Sunday, February 28, 2021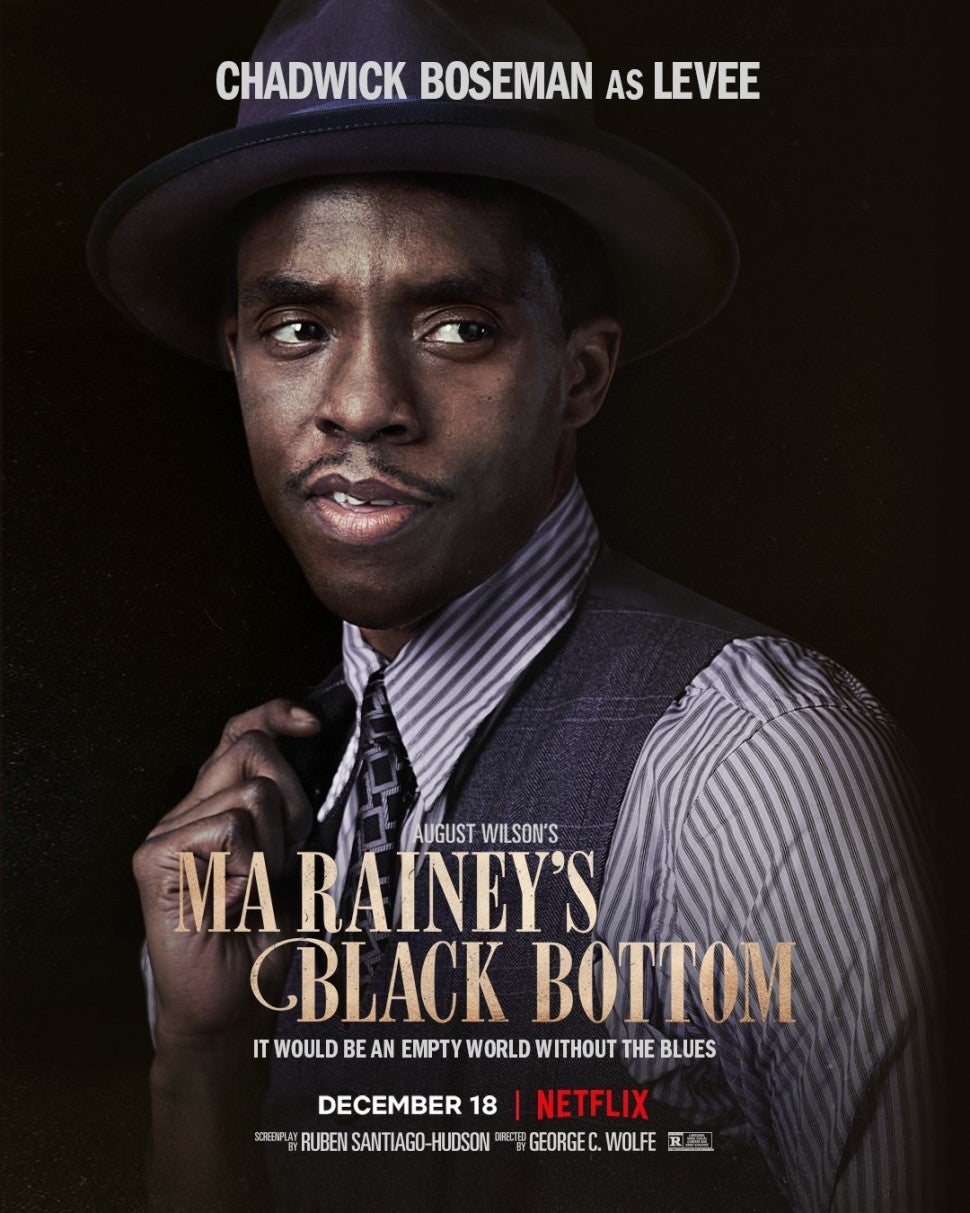 Las Vegas - Anybody in a Golden Globe pool tonight? Raise your hand. If you wanna stun all your friends on Zoom, here are the winners in the major categories. And, your welcome!
Start with Best Picture/Drama and check "Nomadland." Move to Best Picture/Musical or Comedy and we're banking on "Borat Subsequent Moviefilm." For Best Actor/Drama, it's a no-brainer for Chadwick Boseman in "Ma Rainey's Black Bottom." Best Actor/Musical or Comedy goes to Sacha Baron Cohen in "Borat Subsequent Moviefilm." Best Actress/Drama is a toss up, but we're rolling with Viola Davis in "Ma Rainey's Black Bottom." For Best Actress/Musical or Comedy, easy-peezy with Maria Bakalova from "Borat Subsequent Moviefilm" holding the Golden Globe. And for Best Director, it's a landslide for Chloe Zhao and her work on "Nomadland."
Gonna go for an early afternoon skate in New York City, and take the visiting Bruins to ice a win. The Rangers walloped Boston on Friday night, 6-2, and we're expecting the Bs to bounce back with a very spirited effort. And would not be surprised if Tuukka Rask throws a bagel at the New Yorkers.
----------------------------------------------------
Enjoy the Globes tonight......
----------------------------------------------------
*GOLDEN GLOBES*
----------------------------------------------------
*Odds to win for Best Picture/Drama*
----------------------------------------------------
"Nomadland" * 1/2*
"Trial of the Chicago 7" * even*
"Mank" * 6/1*
"Promising Young Woman" * 10/1*
"The Father" * 20/1*
----------------------------------------------------
*Odds to win for Best Picture/Musical or Comedy*
----------------------------------------------------
"Hamilton" * even*
"Borat Subsequent Moviefilm" * even*
"The Prom" * 7/2*
"Palm Springs" * 15/1*
"Music" * 25/1*
----------------------------------------------------
*Odds to win for Best Actor/Drama*
----------------------------------------------------
Chadwick Boseman ("Ma Rainey's Black Bottom")* 1/8*
Anthony Hopkins ("The Father") * 5/1*
Riz Ahmed ("Sound of Metal") * 10/1*
Gary Oldman ("Mank") * 10/1*
Tahar Rahim ("The Mauritanian") * 20/1*
----------------------------------------------------
*Odds to win for Best Actor/Musical or Comedy*
----------------------------------------------------
Sacha Baron Cohen ("Borat Subsequent Movie") * 1/3*
Lin-Manuel Miranda ("Hamilton") * 5/2*
Dev Patel ("History of David Copperfield") * 6/1*
Andy Samberg ("Palm Springs") * 10/1*
James Corden ("The Prom") * 15/1*
----------------------------------------------------
*Odds to win for Best Actress/Drama*
----------------------------------------------------
Carey Mulligan ("Promising Young Woman") * 1/2*
Viola Davis ("Ma Rainey's Black Bottom") * 3/2*
Frances McDormand ("Nomadland") * 4/1*
Vanessa Kirby ("Pieces of a Woman") * 15/1*
Andra Day ("The U.S. vs. Billie Holiday") * 15/1*
----------------------------------------------------
*Odds to win for Best Actress/Musical or Comedy*
----------------------------------------------------
Maria Bakalova ("Borat Subsequent Movie") * 1/5*
Michelle Pfeiffer ("French Exit") * 7/2*
Anya Taylor-Joy ("Emma") * 10/1*
Rosamund Pike ("I Care A Lot") * 15/1*
Kate Hudson ("Music") * 20/1*
----------------------------------------------------
*Odds to win for Best Supporting Actor*
----------------------------------------------------
Daniel Kaluuya ("Judas and Black Messiah") * 6/5*
Sacha Baron Cohen ("Trial of the Chicago 7") * 2/1*
Leslie Odom Jr. ("One Night in Miami") * 3/1*
Bill Murray ("On the Rocks") * 10/1*
Jared Leto ("The Little Things") * 15/1*
----------------------------------------------------
*Odds to win for Best Supporting Actress*
----------------------------------------------------
Amanda Seyfried ("Mank") * 4/5*
Olivia Colman ("The Father") * 5/2*
Glenn Close ("Hillbilly Elegy") * 7/2*
Jodie Foster ("The Mauritanian") * 10/1*
Helena Zengel ("News of the World") * 12/1*
----------------------------------------------------
*Odds to win for Best Director*
----------------------------------------------------
Chloe Zhao ("Nomadland") * 1/5*
David Fincher ("Mank") * 5/1*
Aaron Sorkin ("Trial of the Chicago 7") * 6/1*
Regina King ("One Night in Miami") * 15/1*
Emerald Fennell ("Promising Young Woman") * 20/1*
----------------------------------------------------