mount rushmore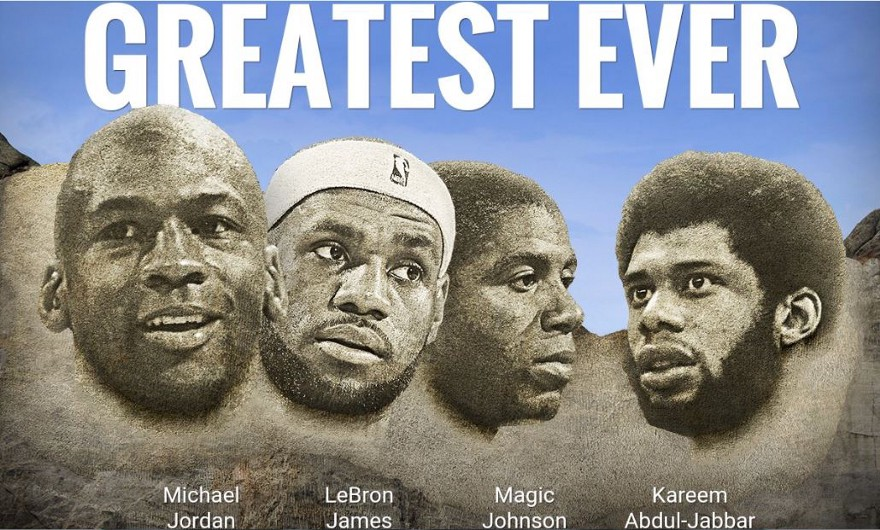 Las Vegas - So, Paul Pierce just gave his ALL TIME top 5, and it's very interesting. He has Michael Jordan, Kareem Abdul-Jabbar, Bill Russell, Magic Johnson and Kobe Bryant.
Okay, now it's my turn and your turn. Gimme your Mount Rushmore +1 and we'll post the results down the road.
Here's mine, and my truth is way different than Double P.
Kareem gets the George Washington slot as the BEST ever. And do I need to remind you of his STAGGERING numbers? Okay, here.
- 6x Champion
- 6x MVP
- 19x All Star
- 10x All NBA 1st Team
- 4x NBA Blocks Leader
- 2x Scoring Champ
- 38,387 Career Points
- 17,440 Career Rebounds
Put that up against Air Jordan, and Mr. SkyHook is my top dog. Then you combine that with college, where he WAS THE BEST PLAYER EVER, and it's MY GUY from NYC with the largest slab of granite on the mountain. MJ gets the Abraham Lincoln slot as the #2. Giving the Teddy Roosevelt bust to Bill Russell at #3. And #4, the Thomas Jefferson slab, goes to King James. Had trouble with the +1, so I'm going with a dead heat, and using a +2. Hey, it's my column. In no particular order, got Kobe and the Big Fundamental, Tim Duncan, looking over the shoulders of the top four.
VERY curious to see who you all have as NUMERO UNO!!!
Hit me at the usual spot, ben@americasline.com.
----------------------------------------------------