rebs and pigs
Saturday, September 24, 2022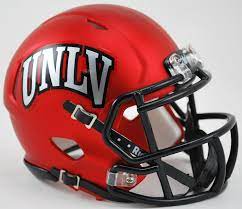 Las Vegas - If you're looking to make a few potatoes on the college football board, we're gonna recommend UNLV -3 points over Utah State. Marcus Arroyo's first two years in Vegas were rough, really rough, winning only two and losing 16. But the Rebs have already won two games this season, and they finally have some talent. QB Doug Brumfield was 21 of 27 passing for 211 yards and picked up another 100 on the ground against North Texas last week. But the YUGE shoutout goes to RB Aidan Robbins who gobbled up 227 yards on the ground with 3 TDs. Vegas for the money!
Also looking at Arkansas +2 points over Texas A&M at AT&T Stadium in Arlington. The reason we mention that is, it AIN'T a home game for A&M. Yea, it's in the state of Texas, but still over 180 miles from the campus in College Station. These two played at AT&T last season in week four, and the Razorbacks walked off with a 20-10 win. The Aggies have not really had anything going on offense, while the Hogs lead the nation in QB sacks with 17. SOOIE PIG, or, PIG SOOIE, for the money!
If you're wondering why the Chargers have dropped from -7 all the way down to -3, QB Justin Herbert is now listed as questionable with a rib injury. The Over/Under total also fell dramatically from 47 to 42.5.
------------------------------------------------------------------