St, Paddy's Day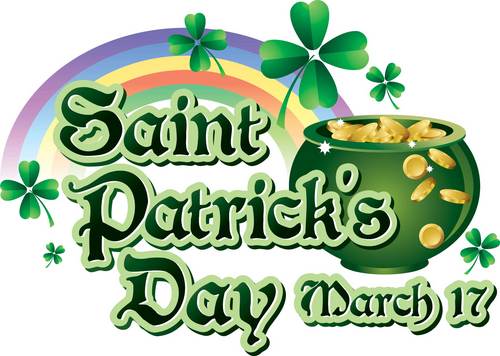 Looking to snag some gold coins...
Stay hydrated and PLZ stay safe!!!
Lace 'em up in Indy where we'll grab Michigan -2 points over Oklahoma State. One of my best friends, and maybe among the two or three GREAT basketball minds in the country, no names plz, told me for years that John Beilein was one of the best X & O guys in college hoops. Beilein has won over 60% of his games at every stop. He posted a 110-53 record at Richmond, 104-60 at West Virginia and is working on a 213-134 run at Michigan. By now, everyone knows the story of the Michigan plane going off the runway, playing in practice jerseys and sweeping to the Big Ten title with a 4-0 perfecto. Destiny? Looking over at the Okies, the Cowboys come in with a negative perfecto, losing three in a row and looking kinda ragged. Can only pray that Tom Brady is watching and some of his mojo rubs off on the Wolverines. Also gonna take a look at Seton Hall +1.5 points over Arkansas.