tennis over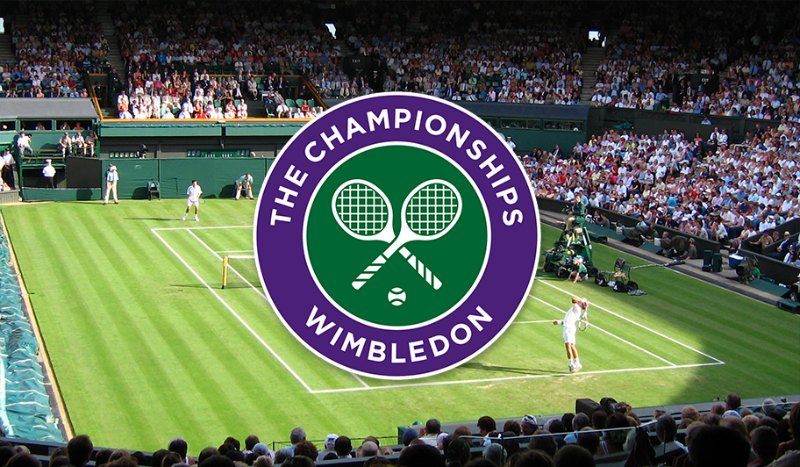 Las Vegas - Getting out the tennis racket, or racquet a day early, and jumping across the pond for a look at the Wimbledon Championships. Very excited to swing my racket and since they start REALLY early Monday morning here in the USA, I'll give you my action now. Got a few bucks on two guys and two gals. Then a little special treat. On the women's side, because women ALWAYS come first, gonna bypass the favorite, Iga Swiatek, and drop some chips on Coco Gauff at 12/1 and Simona Halep at 15/1. On the men's side, gotta take a little taste of the favorite, Novak Djokovic at 4/5, and Matteo Berrettini at 5/1.
Now for the special treat. We've been following Beatriz Haddad Maia for a couple of months and this young lady has been on fire, especially on the grass. Beatriz won the singles and doubles titles at Nottingham, the singles title at Birmingham and made it into the semifinals at Eastbourne. She has posted wins over Halep, Petra Kvitova and Maria Sakkari. Not gonna ticket Haddad Maia to lift the trophy, but will drop some large bucks in her first round matchup against Kaja Juvan. You'll have to lay around 3/1 but it's worth EVERY penny!
On the MLB board, gonna drop a handful of chips on the White Sox with Dylan Cease over the Orioles. If you're wondering why, it all relates back to zero. Cease has NOT allowed an earned run in his LAST FIVE STARTS. We're talking over TWENTY SEVEN INNINGS. ALL BAGELS! Once again, my socks are ALL White!
------------------------------------------------------------------