ty 2
Friday, November 27, 2020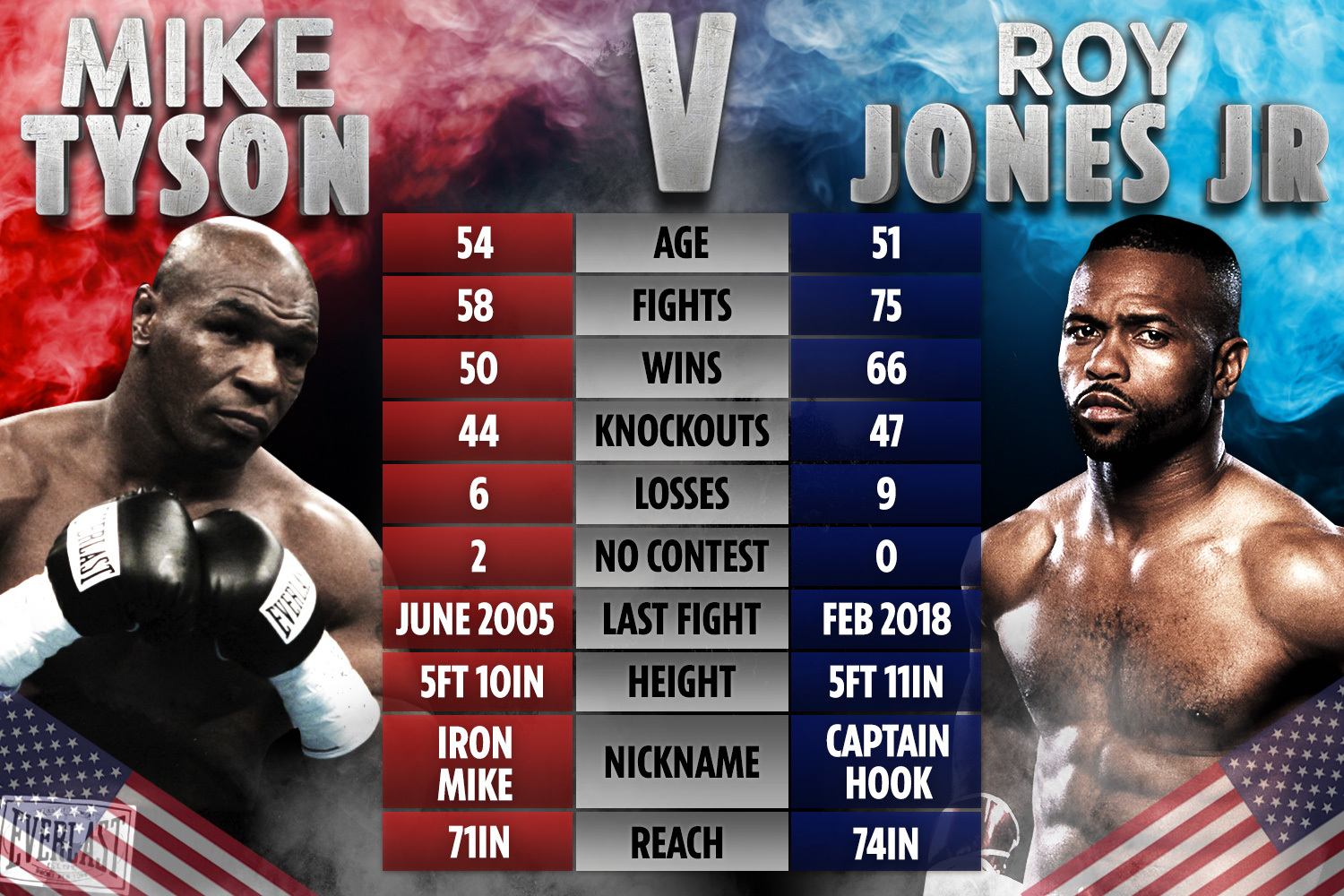 Las Vegas - There has been a ton of conflicting information regarding the Mike Tyson/Roy Jones Jr. fight, but there WILL be BETTING. There's ALWAYS BETTING!!! According to the video platform Triller, which is hosting the event, knockouts are allowed, the fight will be scored, and a winner will be declared by remote celebrity judges. Not sure who the celeb judges are, but the pay-per-view will include music from DaBaby, Lil Wayne, French Montana, Wiz Khalifa, and YG with Ne-Yo set to perform the national anthem. Kinda know most of the musical names, but not familiar with Da Baby. Heard from a friend that he's a fan of Da Bears! Also gonna be a throw-down between former New York Knick guard Nate Robinson and YouTube star Jake Paul. Looks like Paul is the favorite at -$220 with Robinson at +$180. Have not looked at any tape yet, but my heart says to buy the underdog, KryptoNATE!
But maybe the most important piece of news is, they WILL NOT TEST FOR MARIJUANA!!!
Got a little Black Friday teaser for you, and it's mostly about the Hawkeye State. Dropping Iowa from -13 to -3 points against Nebraska. Then we're plumping up Iowa State from +1 to +11 points against Texas. Closing up shop out West, taking Oregon State and bumping the Beavers up from +13.5 to +23.5 points against the Oregon Ducks.
----------------------------------------------------