ufc3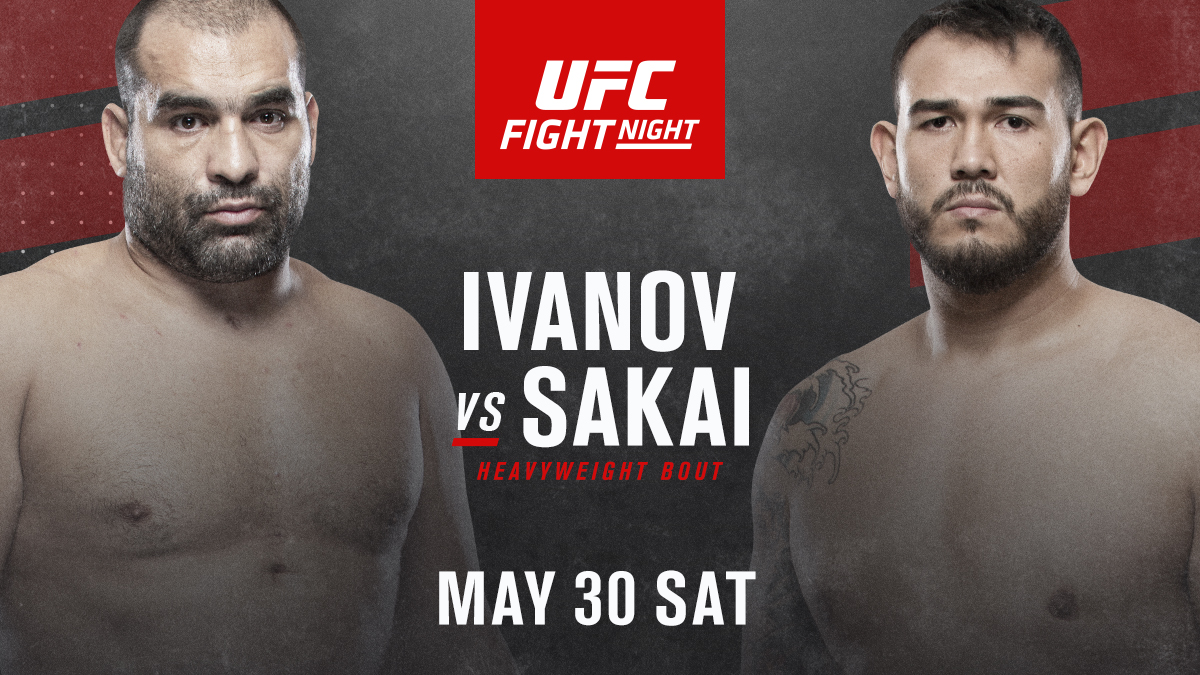 Las Vegas - Stepping back inside the Octagon and taking a look at the co-main event tomorrow as Augusto Sakai faces Blagoy (Bagata) Ivanov. This is basically a pick'em bout. Some shops in Vegas are showing Sakai as a -$110/-$115 favorite (Caesars and South Point), while others (Mirage, Westgate and William Hill) have Ivanov at -$110.
Okay honey, you ready for the Tale of the Tape. Augusto is 29 years old from Curitiba, Paraná, Brazil. He tips the scale at 264 pounds, is 6'3" and has a 77.0" reach. His MMA record is PHANTABULOUS at 14-1, with 11 wins coming by KO and 3 by decision. Could not find a nickname for Sakai but after hours of exhaustive research, was able to get some pretty cool info. Between fights he works at an aquarium, so I'm thinking maybe AquaMan for his nickname. And if you handicap with Zodiac signs, Augusto is a Taurus and his ruling planet is Venus. If you handicap with flowers, Sakai's birth flower is Lily of the Valley, which if you're not familiar, smells AMAZING! And if you chose to handicap birthstones, his is an Emerald. If you handicap with past performances, Augusto is a split decision away from a 15-0 PERFECTO, and 11 of his 14 Ws have come via knockout.
Blagoy, or Baga to his inner circle, is 33 years old from Sofia, Bulgaria, tips the scale at 257 and change, is 5'11" and has a 73" reach. Mr. Ivanov's 18-3 MMA record is all about the sixes, with 6 wins coming by KO, 6 by decision and 6 by submission.
Was all set to rock the bankroll with a pick on Augusto, then one of my MMA guys called me and asked if I heard about Baga being stabbed in the heart in a bar. WHAT? Obviously, I had no idea, but here's the skinny according to his Wiki page.
On February 26, 2012, a group of eight men entered the bar 'Ice' in Sofia and attacked Ivanov and his two friends. Ivanov was stabbed below the sternum and a lung was damaged. He fought off all the attackers, and hailed a cab to the hospital. Stabbed in the heart and he HAILED A FREAKIN' CAB!!!
He was in the intensive care unit for six hours and was stabilized with the aid of an artificial respirator. He remained in critical care for several weeks.
On March 5, 2012, Ivanov was reported to be in stable condition, but on March 12 his condition deteriorated. A second surgery was performed and he was placed in an artificial coma. On May 19 he was taken out of a medically induced coma, and spoke with doctors. On May 28, Ivanov left the hospital's intensive care unit. Bagata said that he wanted to return to the ring, and DID. He came back in September of 2013 and won his next four fights. Where else you gonna find stories like this.
STABBED in the heart and put in a COMA! How do you bet against this guy???
----------------------------------------------------