teas me
Saturday, November 18, 2023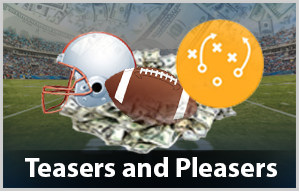 ----------------------------------------------------
Las Vegas - Gonna drop another delicious three team 10-point teaser on you and start out down in Knoxville where we will slice Georgia from -10 points to pick'em against Tennessee. Why? Maybe 'cause the Bulldogs are THE BEST team in the country. They just CRUSHED #9 Mississippi last week (52-17) and have not lost a game since FDR was in the White House. Okay, maybe that's a slight exaggeration, but TWENTY SEVEN IN A ROW ain't too bad. Then we move to the mountains of Colorado and bump UNLV up from +3 to +13 points against the Air Force. Why? Vegas has been a revelation this season under Barry Odom, winning eight of 10 straight up, and covering eight of nine. MONEY baby! Close up shop in Columbia and take Missouri down from -11 to -1 point against Florida. The Tigers are finally playing up to expectations, with only two losses in 10 games. And those came against Georgia and LSU. The Gators are stumbling and bumbling, losing three in a row and four of the last six. They've also given up 173 points over the last month, which works out to 43 points per game. OUCH!
----------------------------------------------------
*EckSTATS*
----------------------------------------------------
For your wagering pleasure, here are your spread stats of the day. The USC/UCLA matchup used to be must watch and MUST bet TV, but man have these two been burning money fast. The Bruins have covered only three of the last 13 (23%), while the Trojans are even UGLIER, covering just one of the last eight (13%).
----------------------------------------------------